Transport yourself to Havana with this legendary Cuba Libre Cocktail made with Keepr's Honey Spiced Rum!
Ingredients:
Cola
3 Limes
Ice Cubes, as needed
Mint Leaves, for garnish
Method:
Add three Lime Wedges to a glass and crush.
Pour in 20ml of Lime Juice and 50ml of Rum.
Fill with ice and top with Cola.
Finish with a slice of Lime and a sprig of Mint.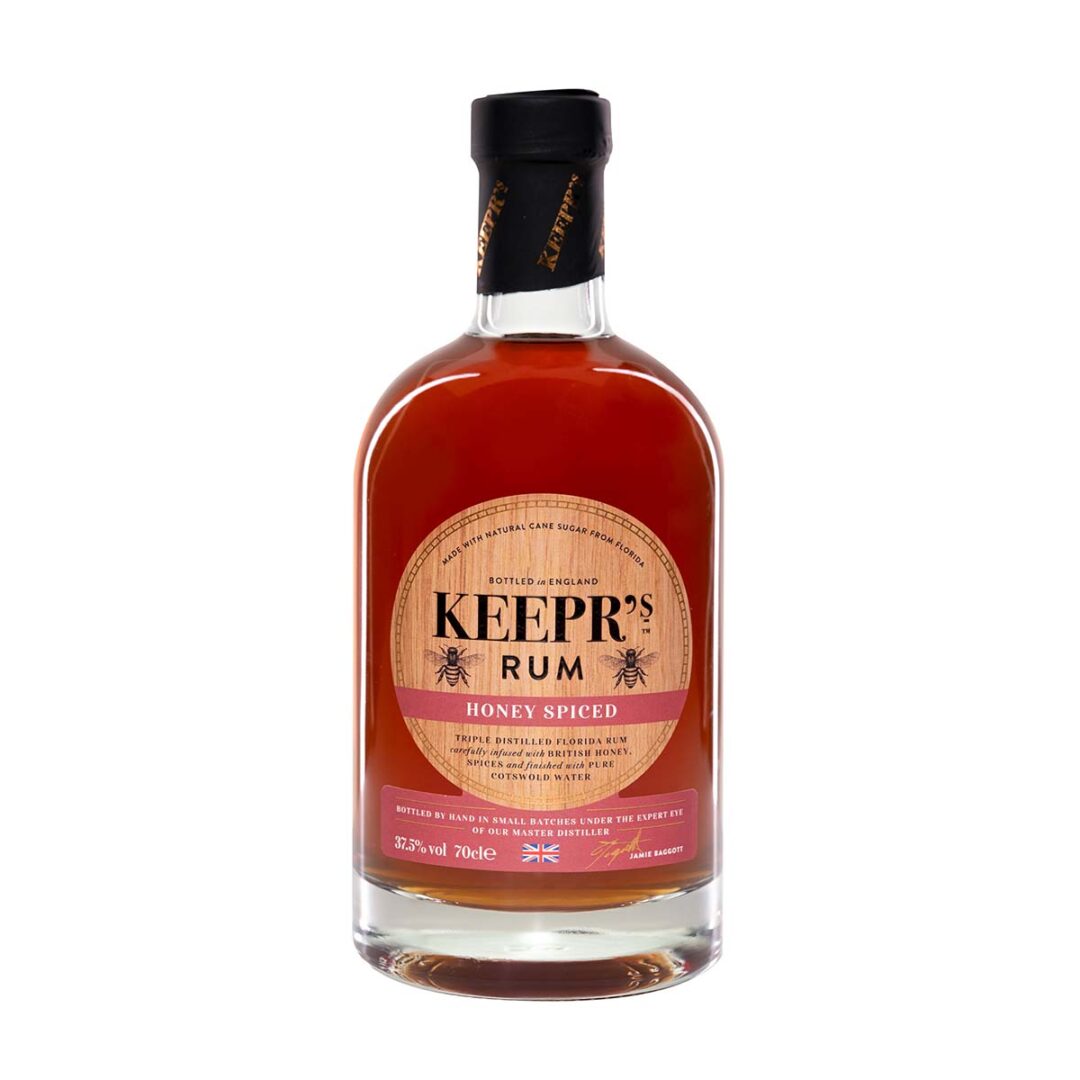 Keepr's Honey Spiced Rum Tasting Notes
Using 100% Organic Molasses from Unrefined Muscovado Sugar Cane produced in the fields of Florida, this Triple Distilled Rum is made proudly by Cuban Master Distiller, Edis Zurita. With over 35 years of experience in the production of Rum, he lived and worked under the reign of Fidel Castro.
This Rum is carefully infused with a selection of Organic Orange & Lemon Peel All Spice, Cinnamon, Cloves, Black Peppercorns & Nutmeg.
Made the Cuban way with Caribbean notes, this is pleasantly spiced with a Caramel like sweetness.
The Rum is brought to Britain and finished with 100% Cotswold Mineral Water and infused with a touch of Pure 100% British Honey to create a very special Spiced Rum.
Cuba Libre's Origin Story
The expression "Cuba Libre" is old, dating back to the mid-19th century when Cubans adopted the "Free Cuba" cause while they fought for independence from Spain. During the Ten Years War (1868-1878), soldiers sipped a drink they called Cuba Libre, believed to be a mix of honey or molasses, water and rum.
American soldiers and businesses made their way into Cuba after Spain surrendered, including the then-new Coca Cola, which started sending its cola syrup to Cuba in 1902. It is popularly believed that this simple cocktail originated at the American Bar in Havana at the turn of the 20th century. Patriots who helped Cuba during the Spanish-American war would mix rum and cola as a highball and toast the small nation's freedom. Salud!
---