Hard to Pronounce, Easy to Drink.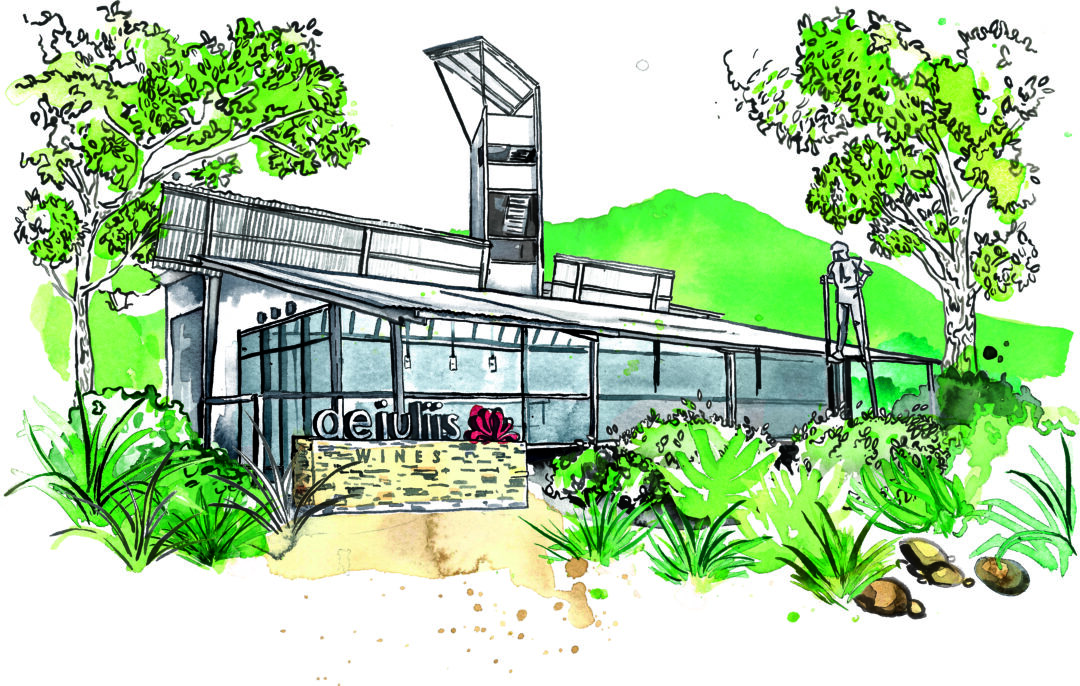 Originating from Italy, the De Iuliis family have made the Hunter region their home since 1960. After a long and successful career in the Hunter mining industry, Joss and Anna De Iuliis were inspired to follow their family passion for wine and chose a property in the Lovedale Road region of the Lower Hunter Valley, converting a grazing property into a 20-hectare vineyard with the first vines planted in 1990. For the first decade, they provided fruit for some of the Hunter Valley's biggest names.
It was not until their son, Michael, finished his postgraduate studies in Oenology at the world-renowned Roseworthy campus (Adelaide University) in 1999 with remarkable results that the dynamic of the business changed from grape growing to winemaking. A new state-of-the-art winery and a modern airy cellar door were built, designed by architect Lionel Glendenning, and completed just in time for vintage 2001.
Today, De Iuliis wines are known for their trademark Hunter regionality and commitment to showcasing the very best the Hunter Valley has to offer. The Australian Wine Companion by James Halliday has been rating De Iuliis Wines a 5-star winery since 2010.
The family's vision is to continue producing wines of excellence and outstanding quality from individual paddocks, wines of distinction which they are proud to have their name on.
---
---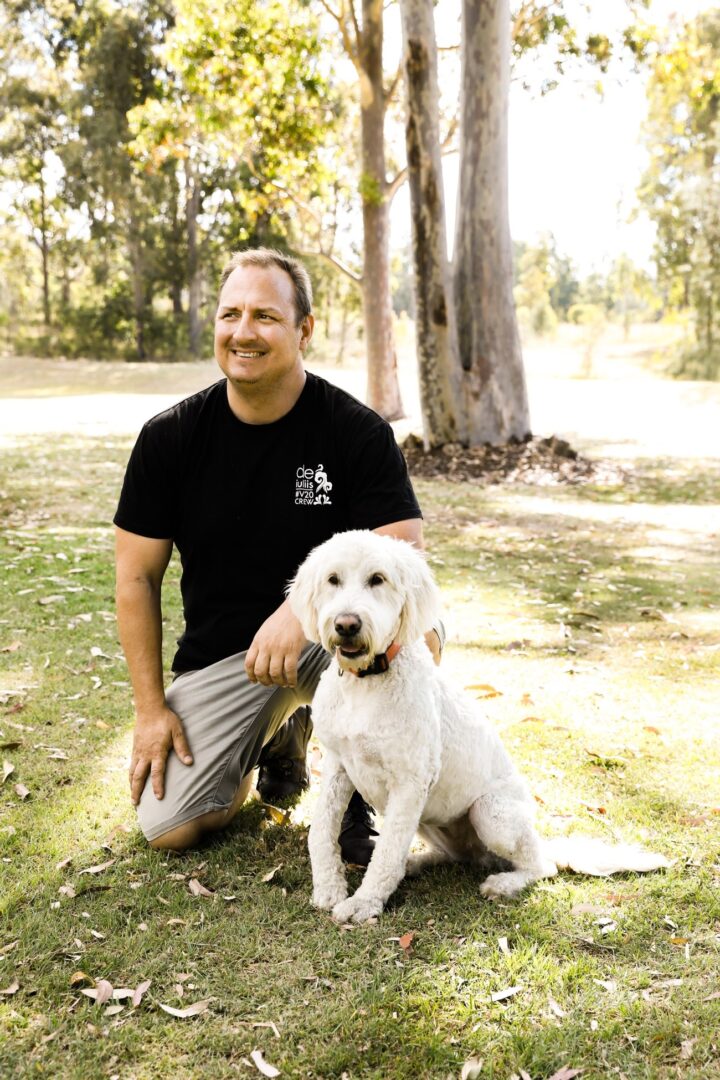 Meet the Winemaker
Michael De Iuliis is a well-known and well-liked Hunter Valley winemaker and wine judge. He has gained a huge reputation for his fresh approach to creating wines truly expressive of his home Hunter region, which are considered as some of the best examples coming from the Hunter Valley.
Mike likes to do things differently. He is not bound by tradition. He likes to push the boundaries, introducing new ideas and innovative processes wherever he can.
Among many accolades, Mike has been a Len Evans Tutorial Scholar (2004) as well as Finalist at the Young Winemaker of the Year Awards (The Wine Society, 2005). Mike was one of 8 Nominees for the 2013 Gourmet Traveller Wine Winemaker of the Year Award.
Mike has completed the Future Leaders Program (Winemakers' Federation of Australia, 2009) which led to his further involvement in other areas of the Australian wine industry such as wine show judging and his active part in the Hunter Valley community, promoting the wine region numerous events around Australia. His involvement includes the Next Generation Hunter Valley, Pokolbin Reds Rugby team, the Cessnock Council and the Hunter Valley Wine and Tourism Association.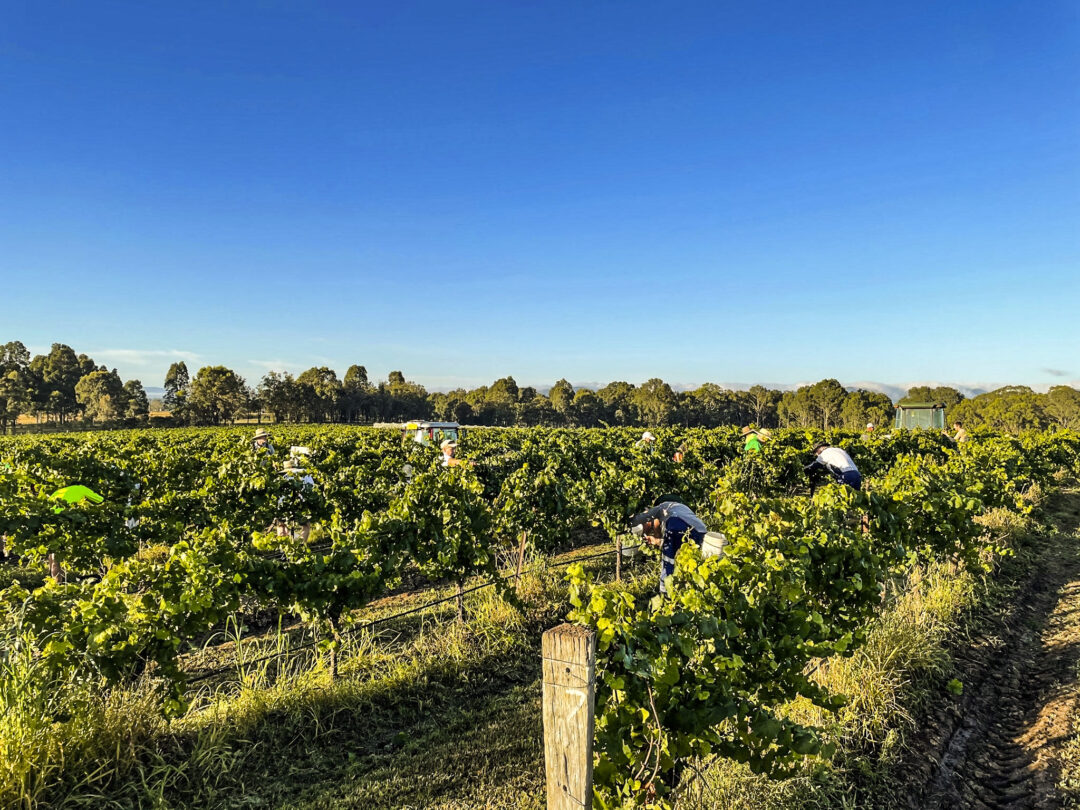 2021 Vintage Report
After 4 hot dry vintages, we were due a wetter cooler one. As seen on all the weather reports and news channels over the last few months, La Nina has returned. This has seen above average rainfall coupled with cooler average temperatures over this Summer.
While cooler and wetter conditions did mean a little less beach time for some of us this holiday period, our vineyard crew were busier than normal, spraying and protecting the crops from potential mildew and fungal infections.
Chardonnay was the first to come into the winery on the 15th of January. This year's Chardonnay is lighter and more delicate than usual. We should see some finely structured and elegant Chardonnay out of 2021. Verdelho looks amazing with some nice tropical and musk flavours.
For me, at this stage, the highlight of the vintage is Semillon, with super traditional flavours of citrus and lemongrass, with amazing acidity and structure. Time will tell but I think this could be the pick of the vintage.
At this early stage, Shiraz from 2021 are looking more medium bodied, spicy and elegant, more traditional in style and more of that true Hunter regional character. It is a great feeling to have another vintage tucked up safely in tank and barrelled away!
Cheers,
Mike De Iuliis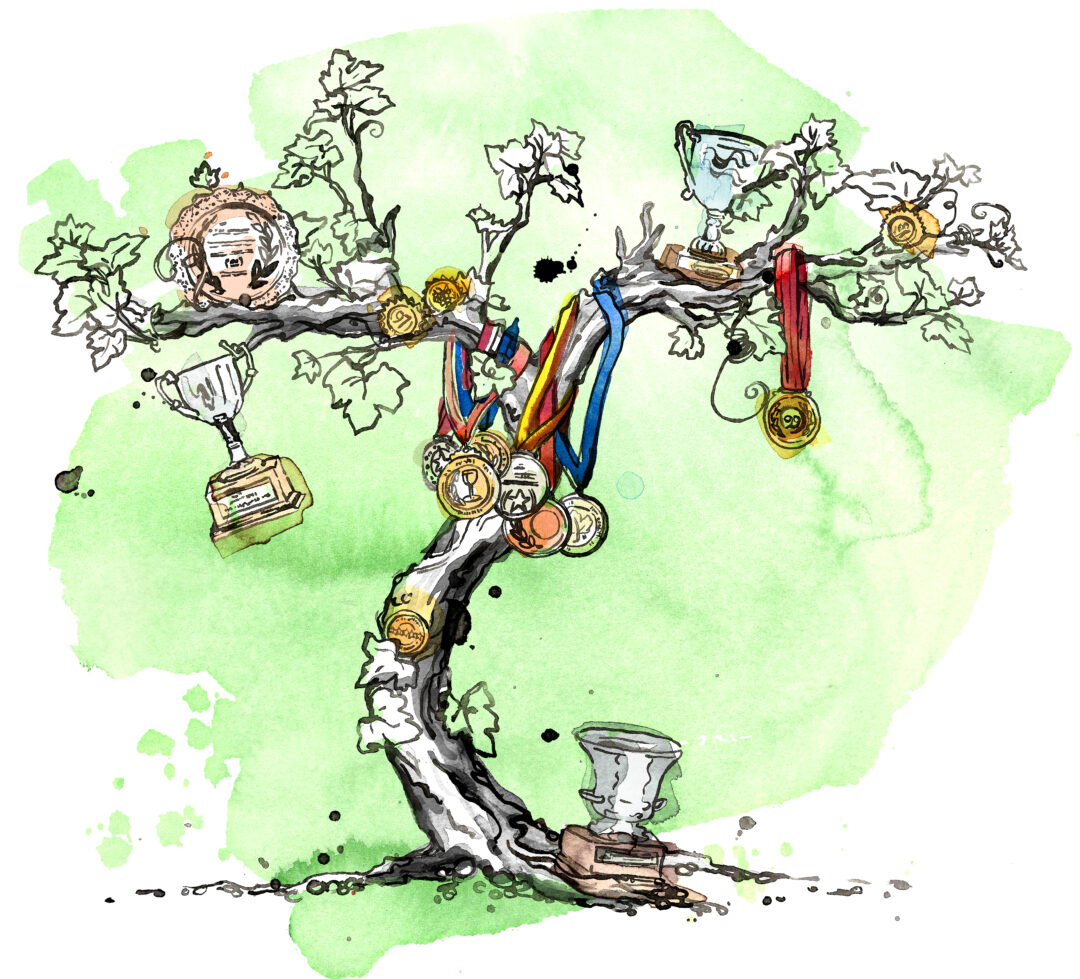 Trophy Cabinet
2021 Halliday Wine Companion Awards
Gold – 2019 De Iuliis Semillon, 96 points
Gold – 2019 De Iuliis Single Vineyard Semillon, 96 points
Gold – 2013 De Iuliis Aged Release Semillon, 95 points
Gold – 2018 De Iuliis Shiraz, 96 points
Gold – 2018 De Iuliis Steven Vineyard Shiraz, 96 points
Gold – 2018 De Iuliis Talga Road Shiraz, 95 points
Gold – 2018 De Iuliis LDR Vineyard Shiraz Touriga, 96 points
Gold – 2018 De Iuliis Limited Release Shiraz, 95 points
---
Stay
This contemporary split-level house, newly opened in December 2020, enjoys plenty of natural light and is just a hop and a few skips away from their cellar door.
Winemakers House @ De Iuliis has 4 bedrooms, a spacious living space opening to an enclosed courtyard and all the modern conveniences needed for a memorable weekend away with friends or family. And the best part? All bookings include Complimentary Premium Wine Tasting! All furry friends welcomed in this pet-friendly property.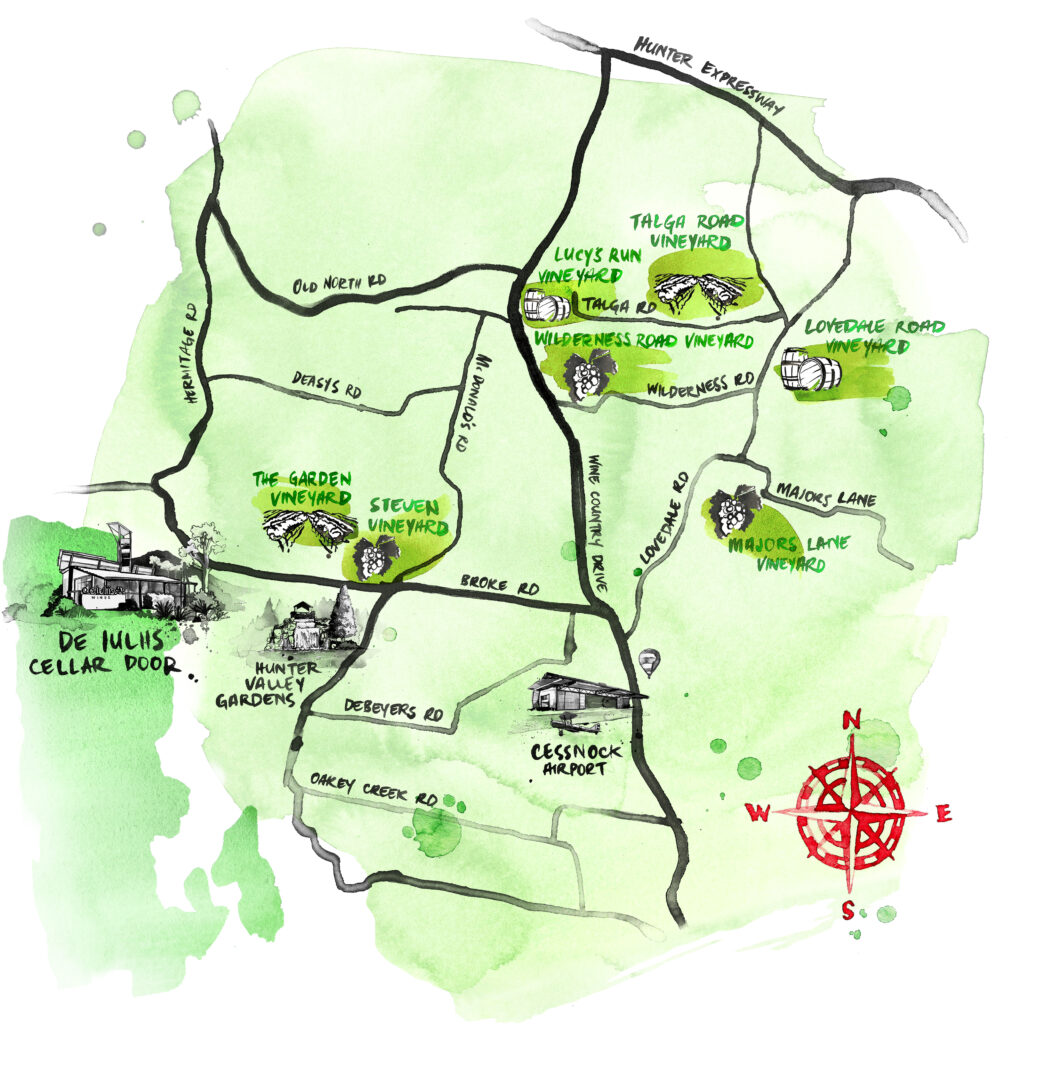 Location
1616 Broke Road, Pokolbin, New South Wales 2320, Australia.
+61 2 4993 8000