Located 8 degrees south of the equator, Bali is a tropical paradise famed for its warm hospitality and island escapism. An astounding 6.3 million visitors per annum (pre-Covid) travelled to this diamond-shaped island which is only 5,580 square kilometres in size.
The landscape includes dense jungles to the west and north which were once home to the Bali Tiger (Panthera tigris balica, now sadly extinct) and the famous surfs of the white-sand beaches. Bali has many active volcanos with Mount Agung, a mesmerizing presence to the north of the island soaring at 3,142 metres. These volcanos provide fertile, volcanic soil which is the secret to their robust agriculture.
While Bali has been inhabited probably as far back as the Stone Age, its biggest influences have been the Chinese and Hindi who brought with them their cultures and religions in the 7th century.
The nearby island of Java played a crucial role in the development of Balinese culture as well, with intermarriages between the two kingdoms commonplace during the earlier time periods. While Java, along with the rest of Indonesia, embraced Islam as their primary religion, Bali remained predominantly Hindu.
This has influenced their cuisine significantly since the consumption of pork is accepted. In fact, the iconic Balinese dish is Babi Guling – A whole suckling pig which is show-roasted over a fire for hours to achieve tender, juicy meat with a crispy rind.
With a heritage and culture steeped in Hinduism-Buddhism, the Balinese people have a natural affinity for hospitality and are particularly gifted in the arts. One will be astonished by the quality of their paintings, woodcarvings, basket weavings and the many more expressions of their creativity.
Bali is whatever it can mean to a traveller: A bohemian escapade, a gastronomic adventure, a surfer's paradise, a party haven and when it all gets too "noisy", a welcome respite from the hamster-wheel of life.
Editor's Note:
Bali is heavily reliant on tourism and has been devastated by Covid-19. Experts estimate tourism contributes, directly or indirectly, to roughly 80% of the economy. While many of us are unable to travel and visit to support their tourism industry, we humbly suggest that you consider supporting their other industries, such as their art and crafts, food and beverage, etc. in whatever way you can. Thank you.
---
Where to Visit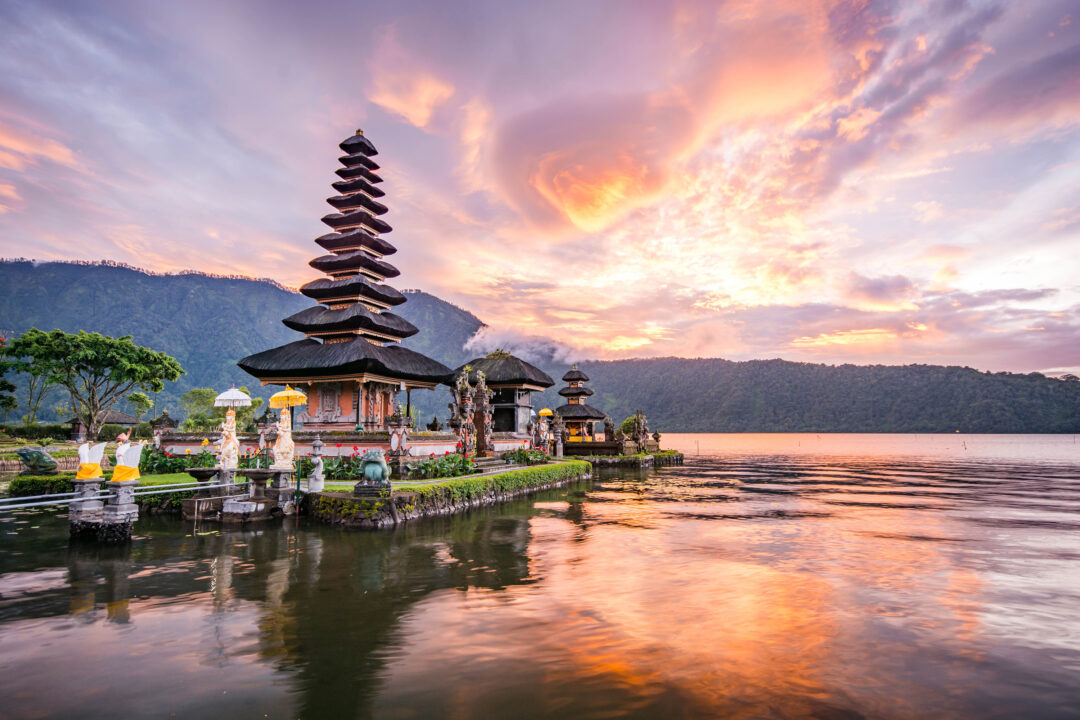 Pura Ulun Danu Beratan (Temple)
Situated atop a plateau approximately 1,500 meters above sea level and sitting on Lake Beratan, Pura Ulun Danu is named for the Goddess Danu. Danu, in the Balinese tongue, means Lake, while the Goddess Danu is the queen of water, lakes and rivers.
One of the most important religious, cultural, and tourism destinations in Bali, this temple is one of the most visited on the island. The Indonesian government features this iconic religious landmark on the 50,000 Indonesian Rupiah (IDR) currency.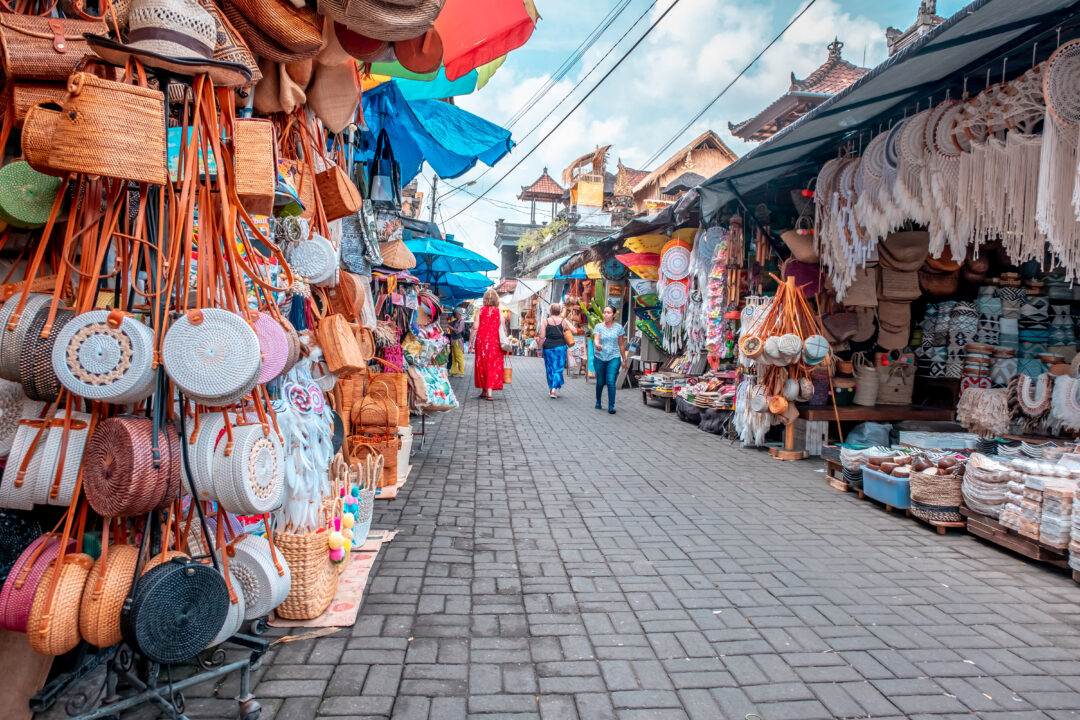 Ubud Art Market
Located right in the centre of Ubud. the market consists of multiple buildings and one long street where vendors set up shop for the day. Be dazzled by the array of craftmanship on display with all manner of products from kites to baskets and scarves.
Ubud Art Market featured in the movie, Eat Pray Love, where Julia Robert's character walked around the many stalls. Open from 10 am to 6 pm, be sure to bring your bargaining skills along!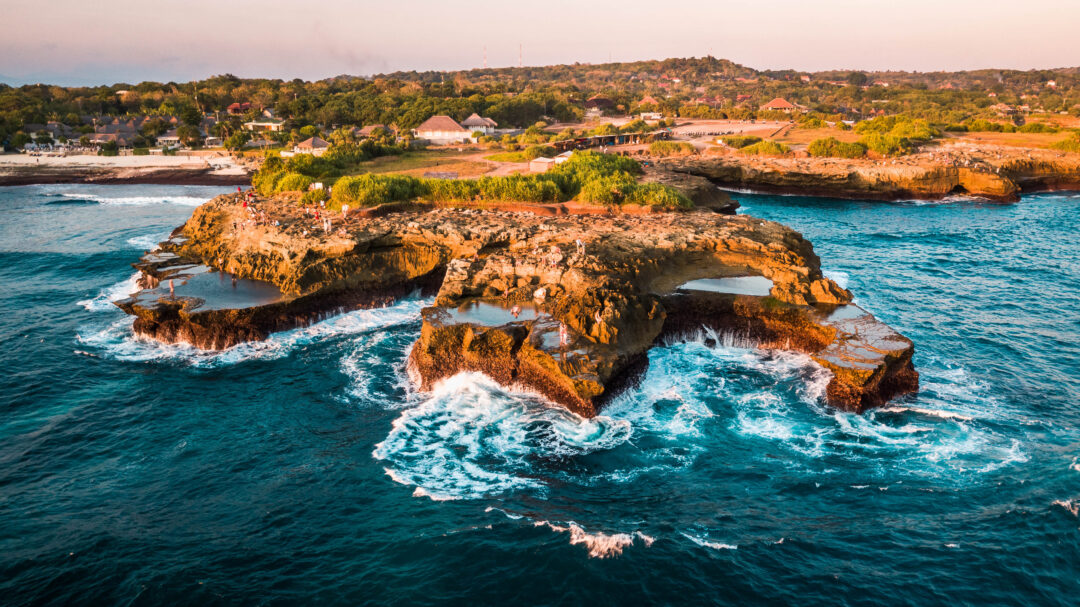 Devil's Tear, Nusa Lembongan
An iconic and beautiful location to catch the sunset, Devil's Tear is one of Nusa Lembongan's most famous natural wonders, and it is a breathtaking spectacle which makes it feel like it is part of a movie set.
Enjoy panoramic views of the coast line and catch some of the craziest waves crashing into the rugged cliff, where a powerful blowhole spits out giant plumes of water. The water is a beautiful colour of blue that reflect off the surrounding rock pools and a spectacular natural sight for those who have the opportunity to visit.
Where to Eat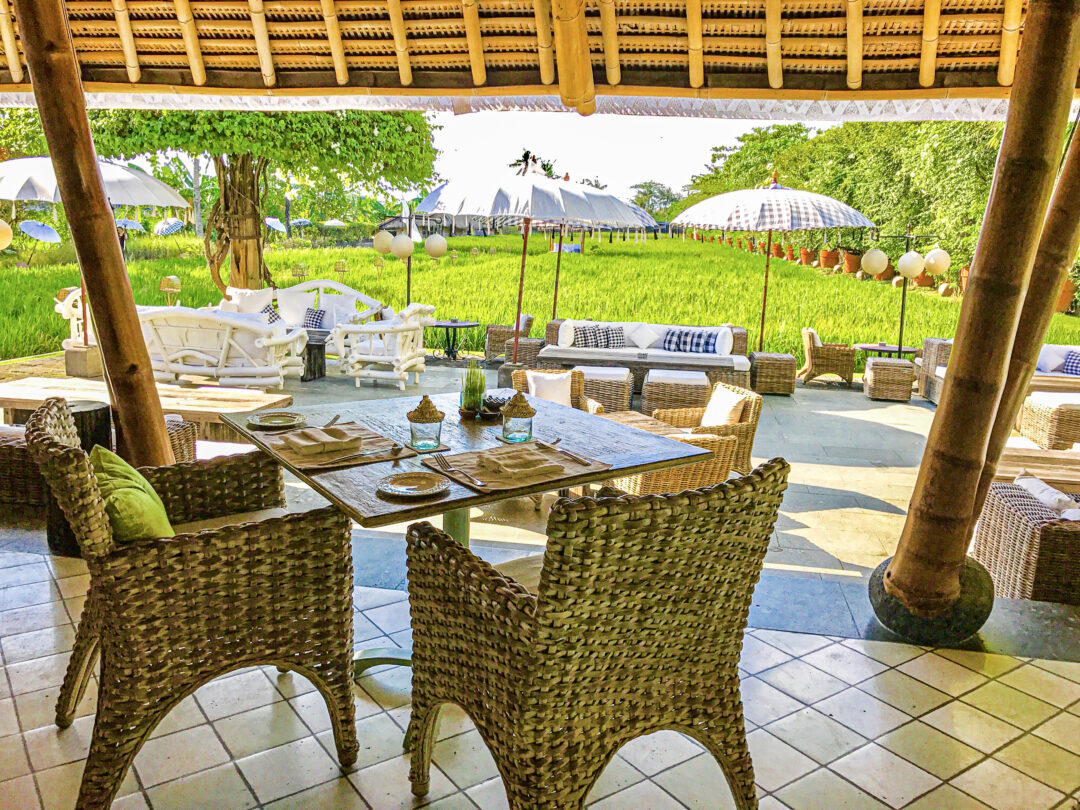 Celebrating Indonesia's finest cuisine, culture, craftsmanship & people, Indonesian classics are served alongside creative dishes that experiment with traditional spices & flavours from across the archipelago.
Dine in splendour as alternative materials and building techniques makes this venue a beautiful balance between eco-sustainability and visual design.
Strikingly housed in a sprawling bamboo structure overlooking rice paddies, Sardine is equally inviting for a drink or a meal. A comfortable lounge area sits next to a pond, home to a school of very rare white koi carp – the chef assures us they will not end up on your table.
The menu is made of predominately fish and organic greens. The owners have taken a tip from the locals and serve surprisingly delicious arak cocktails — no mean feat. Sardines, of course, are the house specialty on the daily changing menu. Serving mainly local seafood, Sardine sources vegetables from its own organic garden. More than half the restaurant is dedicated to a working paddy field, which means diners have great views of a rice field.
A popular roadside eatery serving up Indonesian dishes including Babi Guling (Balinese Roast Suckling Pig) – A fuss-free joint with great food at prices your wallet won't cringe at.
---
Where to Stay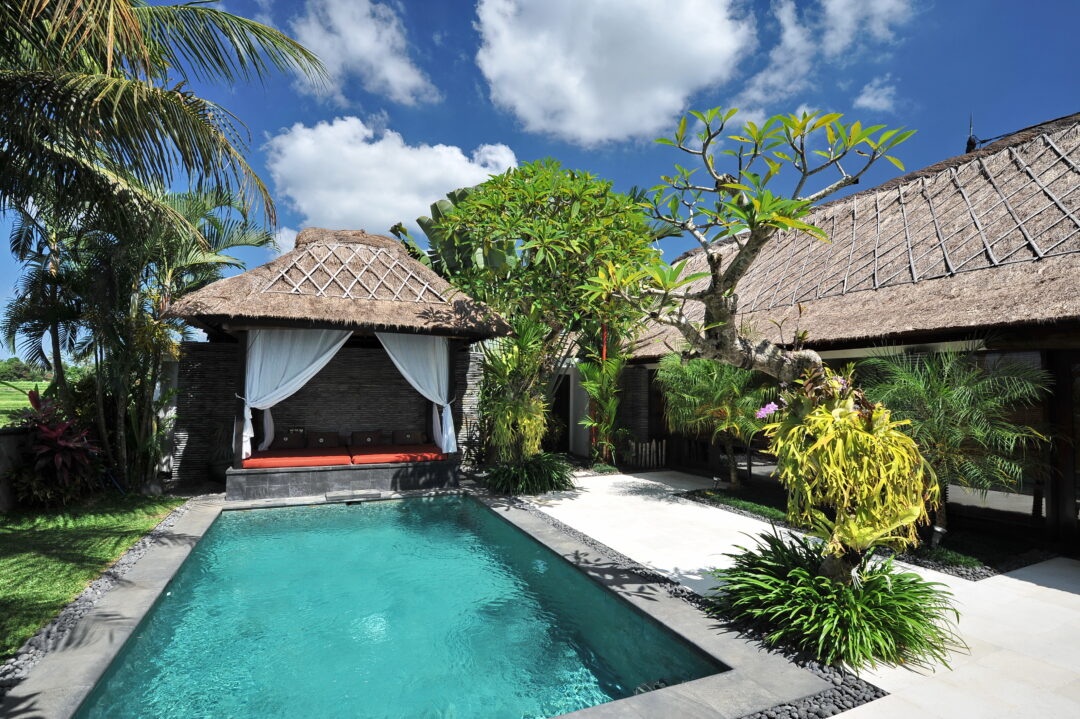 Bali Guest Villas
A quick Google search for "Villas in Bali" and you will be astonished by the multitude of villas available for stays. Catering to any budget, in every location and sometimes, even for every whim, there is a villa for anyone and everyone.
Conduct your research (reviews do matter) and choose wisely – Better to invest in a lengthier decision rather than ruining a holiday!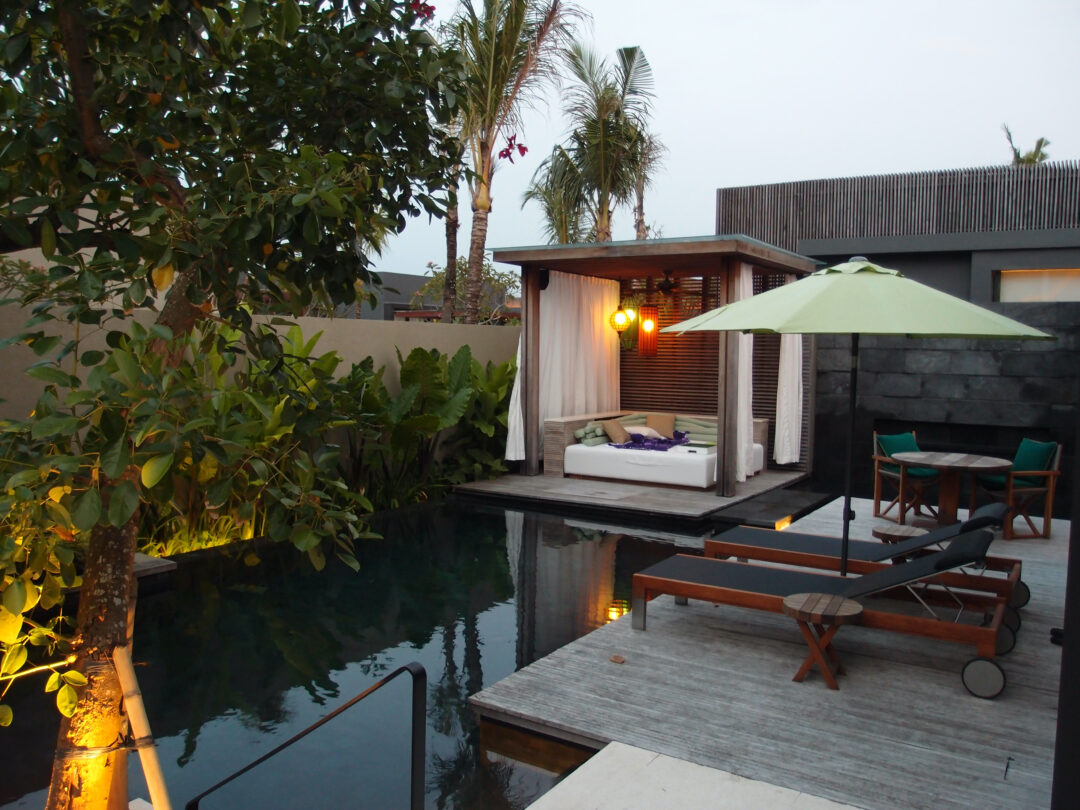 The W chain is known for its cool, fun vibes and this 5-star hotel in Seminyak does not disappoint. With a mix of resident and guest DJs spinning the decks in their in-house nightclub, this is one happening hotspot!
Located right on the beach, hear the sound of waves crashing with an ocean-facing room or the serenity from their garden-facing ones. A little insider tip: Instead of going by the streets, walk along the beach to nearby Potato Head Beach Club, for their fabulous cocktails.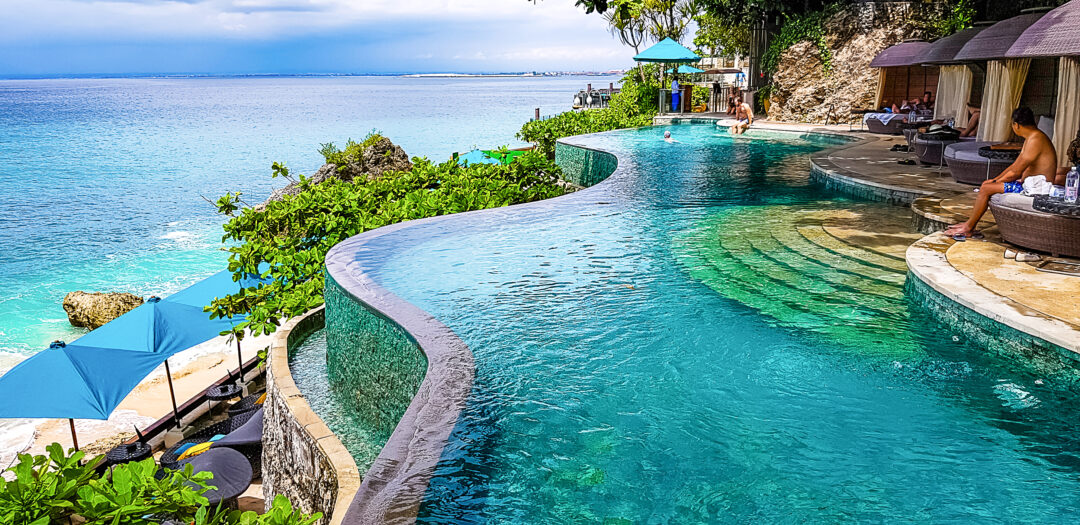 Bali's award winning and only fully integrated resort, AYANA Resort and Spa, BALI is a world–class destination resort located on 90 hectares of cliff-top land perched above Jimbaran Bay, just 10 kilometres from Bali airport.
With a full spectrum of facilities ranging from 19 restaurants, bar and entertainment venues to an 18-hole golf putting course and a culinary theatre, it is a place that you wouldn't mind staying longer for. Guests can also head to Kubu Beach to relax or fulfill their shopping needs at the Shopping Arcade.
---
All images taken from Shutterstock, unless specified.