Located a mere 2-hour drive from Sydney's Central Business District, the Hunter Valley is a picturesque region with over 150 wineries, gastronomic delights and fun experiences for all ages. It is Australia's oldest wine region with a rich history of viticulture stretching back nearly 200 years.
The first sighting of the Hunter River by European settlers was in 1797, when it was discovered accidentally by Lieutenant John Shortland while on a search for escaped convicts. The Hunter Valley's initial value was as a source of timber and coal for steamships.
James Busby, widely considered the father of Australian wine, returned to the Colony of New South Wales after an extensive study tour of Europe's wine growing regions, with a collection of some 500 vine cuttings drawn from collections and private plantings.
In 1825, Busby did the first major planting in the Hunter Valley where he purchased vineyard land between the settlements of Braxton and Singleton and named it Kirkton, after his Scottish birthplace near Edinburgh.
Today, the Hunter Valley has a wide array of exceptional wines reflective of their origin. Do not leave without trying their distinctive Semillon and Shiraz, along with their incredible produce from the rolling countryside you see all around you!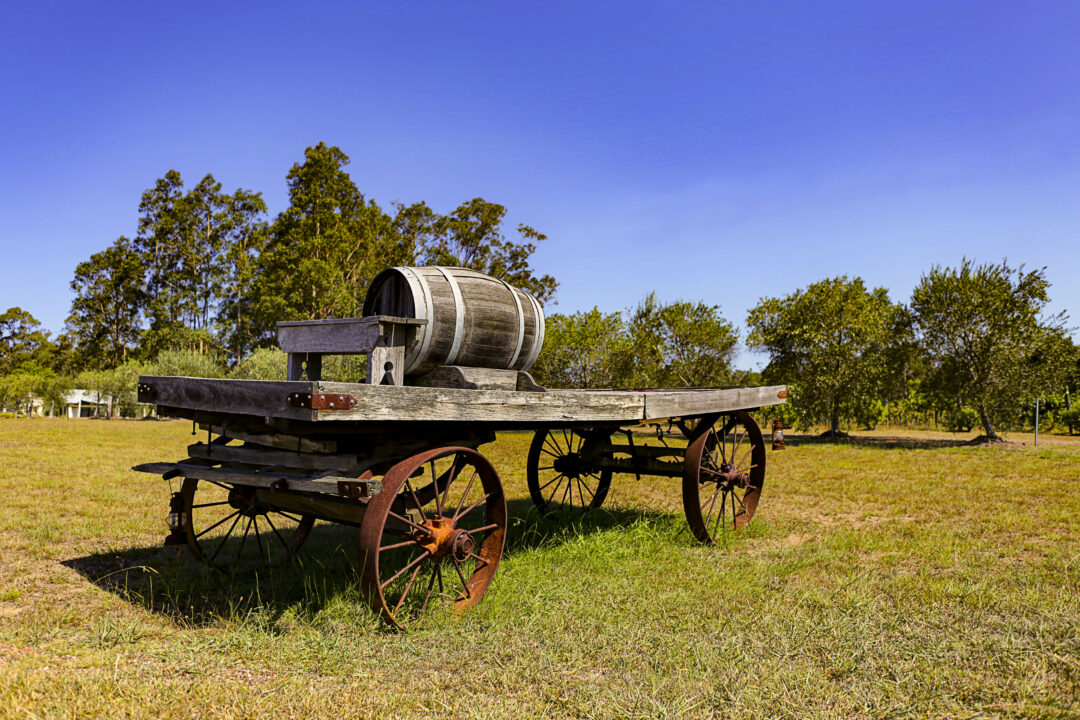 Where to Visit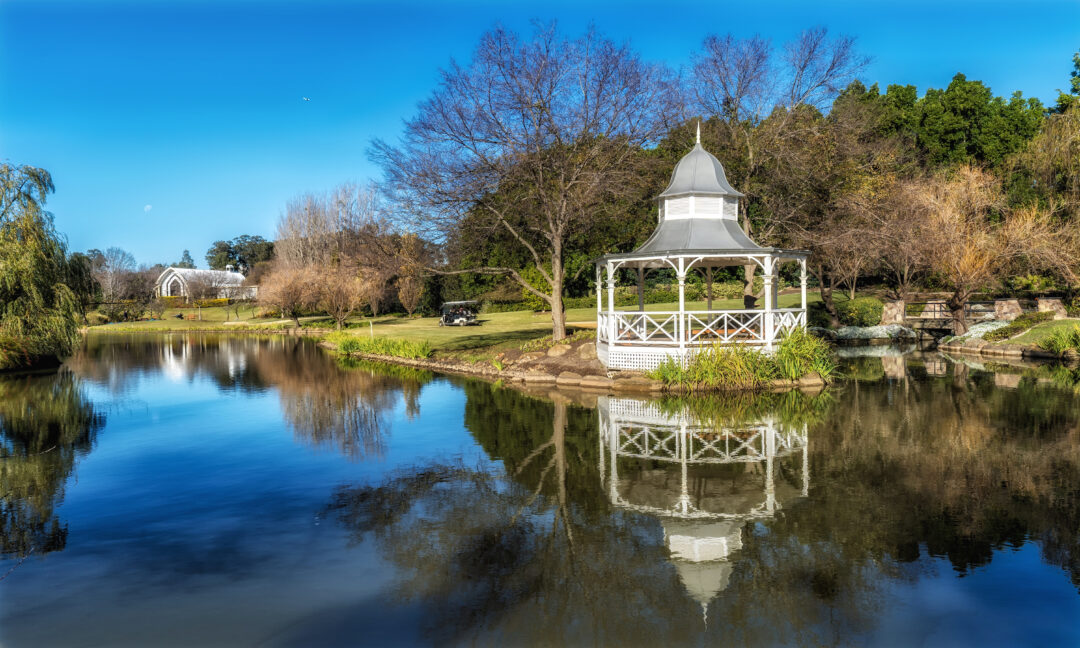 Spread across 14 hectares which encompass 10 internationally themed gardens, the Hunter Valley Gardens is a beautiful venue to explore, picnic and even get married (with their own on-site chapel).
Also located on-site is the Hunter Valley Gardens Shopping Village which houses a unique collection of bespoke shops, a great selection of dining options and tasting rooms featuring local delicacies.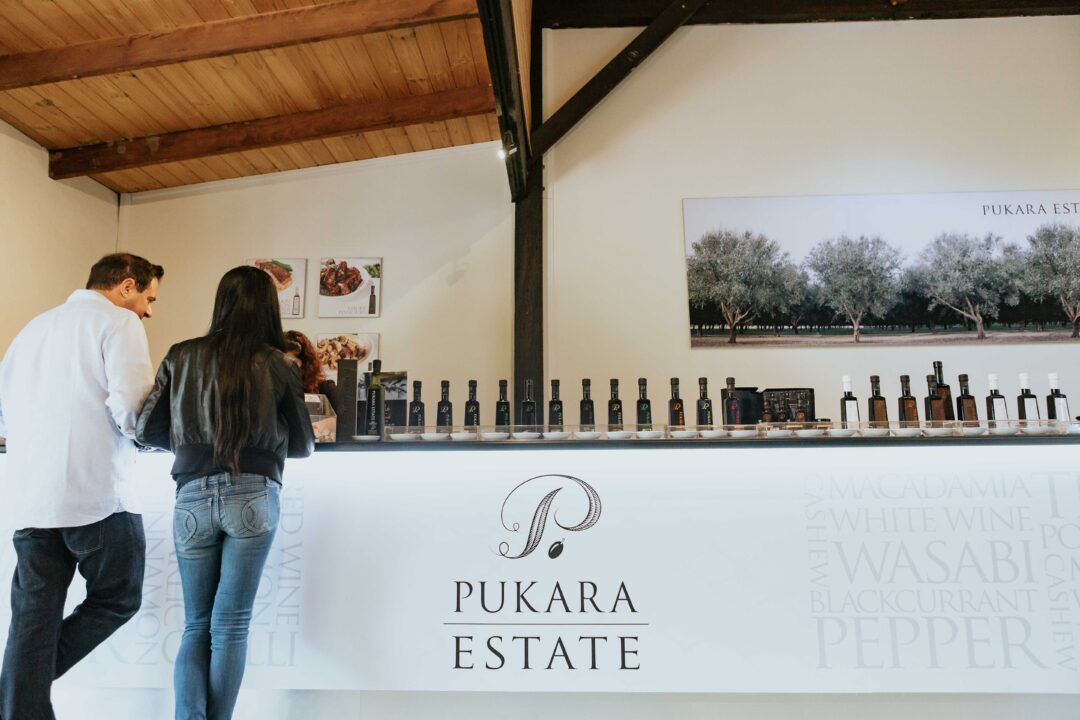 Get to taste the entire range of distinctive regional olive oils, vinegars and condiments from this Australian institution. Their Pokolbin Tasting Room is in Peppers Creek Village, right in the heart of the Hunter Valley tourist district.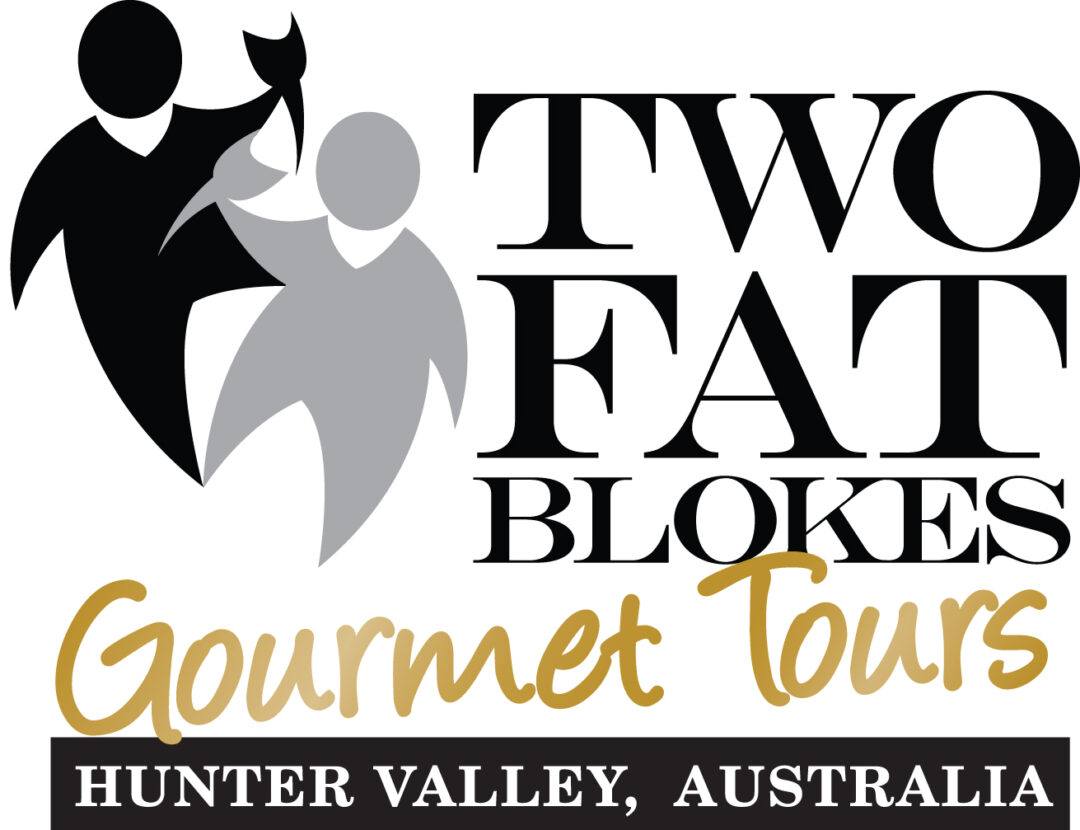 Hunter Valley Food & Wine Tours
"When in Rome.."! A foodie and wine lover's paradise, you will be spoilt for choice on which wineries to visit. Let the awesome team at Two Fat Blokes solve any potential dilemmas for you with their packaged or customised tours. The best bit? They do the driving and you let none of those incredible wines go to waste!
Where to Eat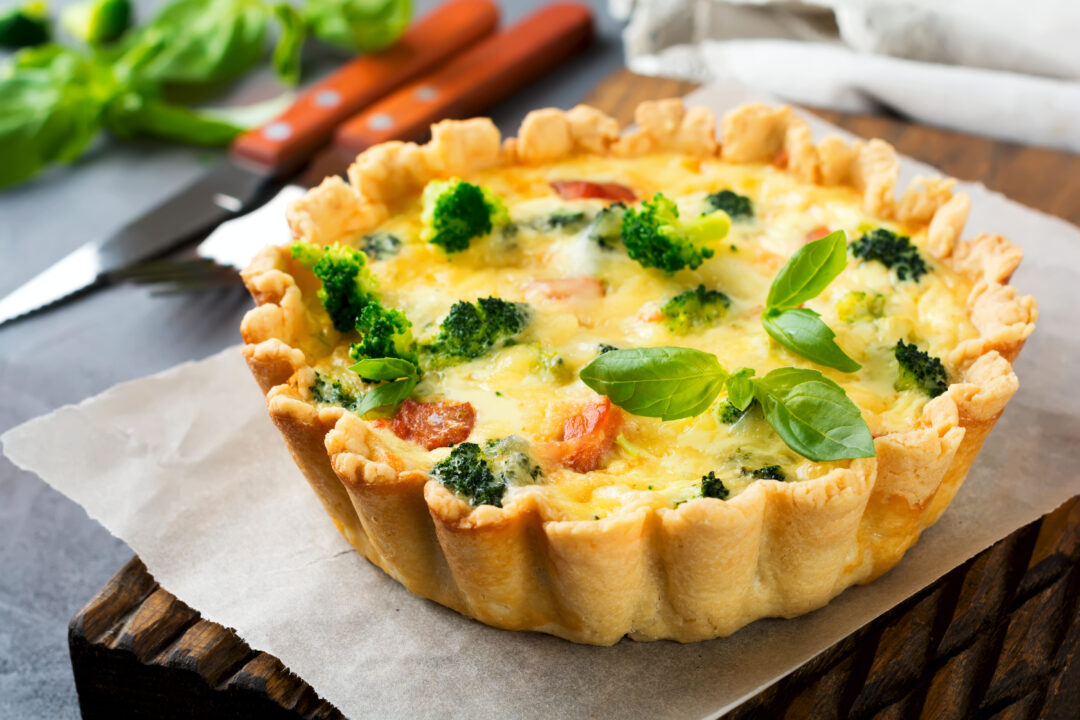 Situated in the picturesque vineyard guesthouse retreat, Spicers Vineyards Estate, Restaurant Botanica believes that great chefs must be great gardeners.
Following this ethos, Chef Shayne Mansfield creates seasonal dishes with the freshest of produce picked the same morning. Showcasing the best of what the Hunter region has to offer, nothing freshly picked goes to waste either when Chef has a penchant for pickling!
Built in the 1860s, this quaint cottage nestled in the main street of Scone was originally a private hospital, lovingly restored by Michael Crouch and his wife, Shanny.
A destination restaurant worth the drive, with their in-house charcuterie and of course, the incredible creations of Chef and Co-Owner Colin Selwood (founder of Sydney hotspot China Doll) who has coupled his classic French training with influences of Asian and Mediterranean flavours.
One of the top-rated regional restaurants for a reason, Margan is renowned for being pioneers of Agri-Dining in the Hunter Valley.
Restaurateur and Chef, Lisa Margan and her team, create seasonally inspired food, sourced from local and mostly organic producers as well as what is grown with love from their extensive one-hectare kitchen garden and orchard. In addition, they have their own olive trees, free-range chickens, beehives and raise their own lambs, all of which is incorporated into their menus.
---
Where to Stay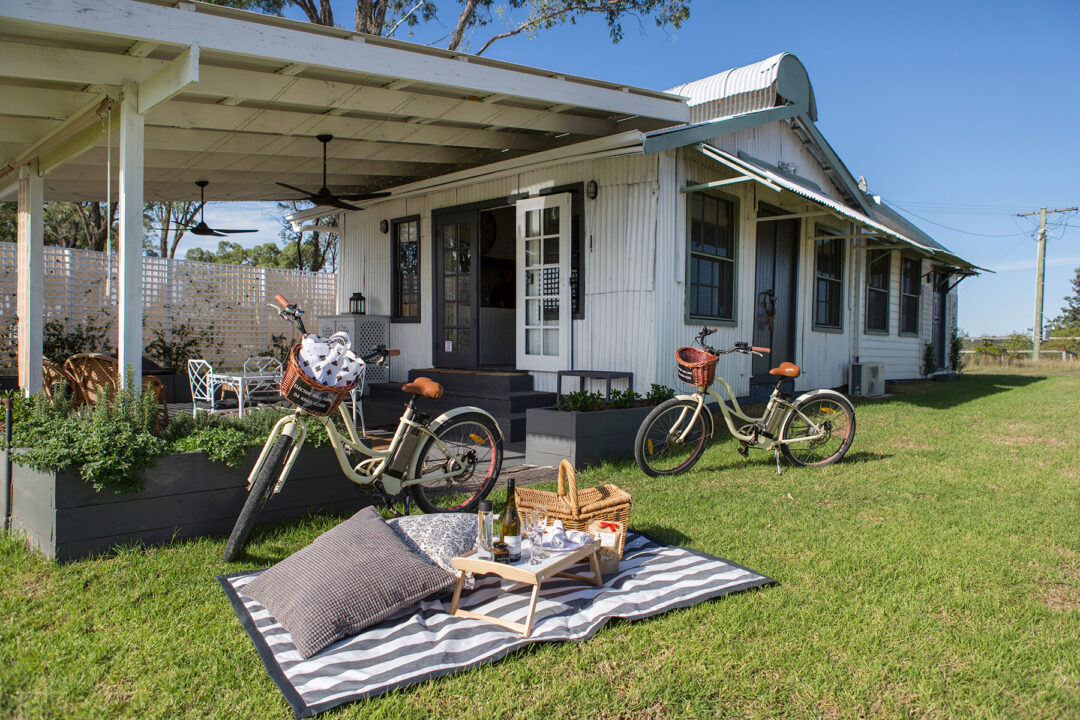 Set on 100 acres of private rural property, Corunna Station was the largest sheep shearing station in the Hunter established in 1880.
Located on Hermitage Road and only minutes from some of the best restaurants and cellar doors in the region.
There are three farm stay options to choose from at Corunna. The Cooks House which sleeps 4, The Homestead which sleeps 6 and The Country House that sleeps 10-12 (if all three options are booked together, Corunna Station sleeps up to 22).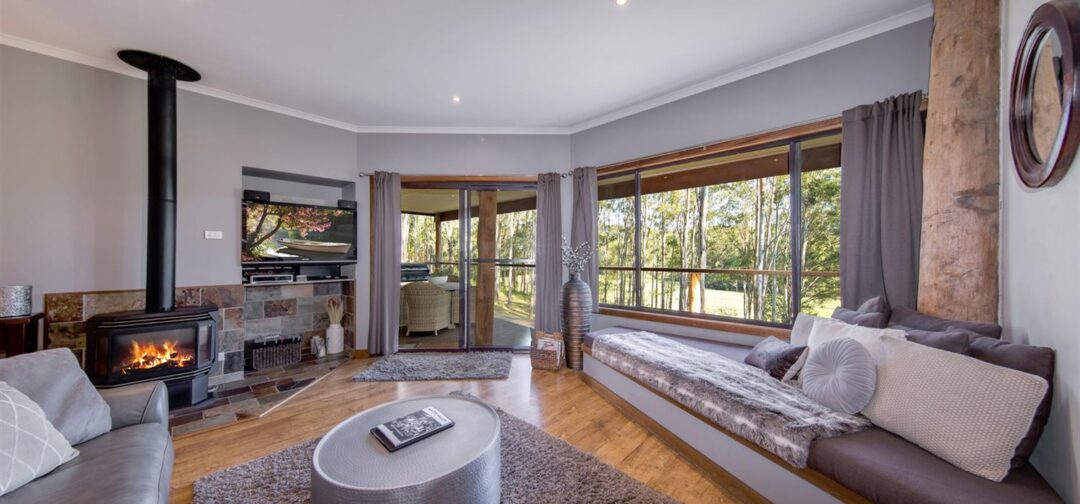 Experience the serenity of space in one of just four luxury villas scattered around an ecologically unique 94-acre mountain valley. Each villa stands alone, hundreds of metres apart from each other and completely private with expansive views of the mountains.
Each secluded villa is individually furnished and specifically designed for couples featuring two-person spa baths and cosy fireplaces. Cedars is an adults-only retreat and an idyllic place to escape, yet it is just a short scenic drive away from the wineries, restaurants and attractions in the heart of Hunter Valley Wine Country.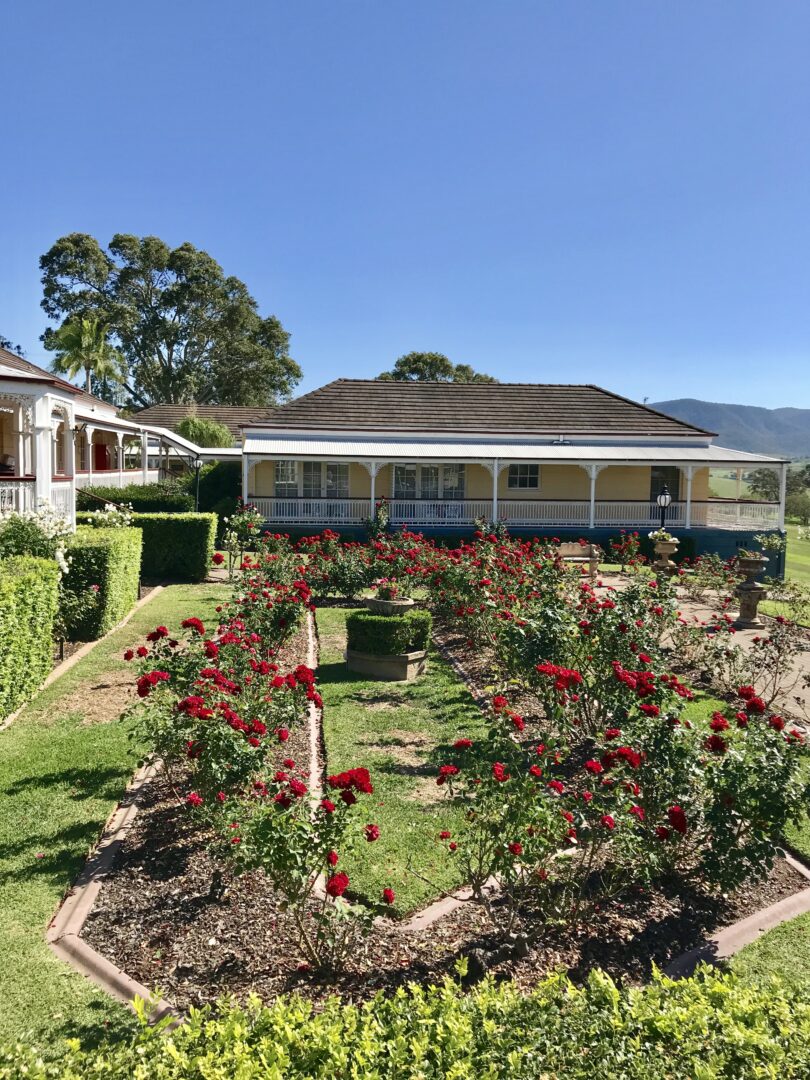 voco Kirkton Park Hunter Valley
With 70 rooms and suites on their elegant manor estate and a Conservatory overlooking a stunning 40-year-old Rose Garden, Kirkton Park is in the heart of Pokolbin.
For a luxurious treat, wake up to uninterrupted views of vineyards and the Brokenback Ranges in their Signature Suite.
---