Inhabited by Native American Indians for centuries prior to the first recorded exploration by Spanish priests in 1823, Napa Valley is likely named for a southern Nappan (which means "Fairy Valley") Indian village.
American farmers began settling in the 1830s and George Calvert Yount planted the first Napa Valley grapes in 1839. The first commercial winery was established in 1861 by Charles Krug and by 1889, there were more than 140 wineries in operation.
Sadly, the turn of the 20th century brought the destructive root louse, Phylloxera, which destroyed over 80% of vines in the valley. Winegrowers turned to farming walnuts and prunes instead to make a living off their land. A second crushing blow came in the form of Prohibition in 1920 (ending only in 1933) – Shutting down for good most of the resolute wineries that somehow managed to made it through phylloxera. A handful survived this period by producing sacramental wines for churches.
The turning point finally came in the 1930s as Napa Valley began its slow recovery from the double shock of phylloxera and Prohibition. Over the next four decades, Napa Valley reinvented itself with the pioneering spirit of their determined winemakers.
In the Paris Wine Tasting of 1976 (popularly known as "The Judgement of Paris"), Napa Valley was catapulted onto the world stage when two of its wines – Chateau Montelena Chardonnay and Stag's Leap Wine Cellars Cabernet Sauvignon, were awarded first place in a blind tasting competition.
Today, Napa Valley is home to over 500 wineries and is a world-famous travel destination with world-class wines – Let's raise a toast to their success!
Where to Visit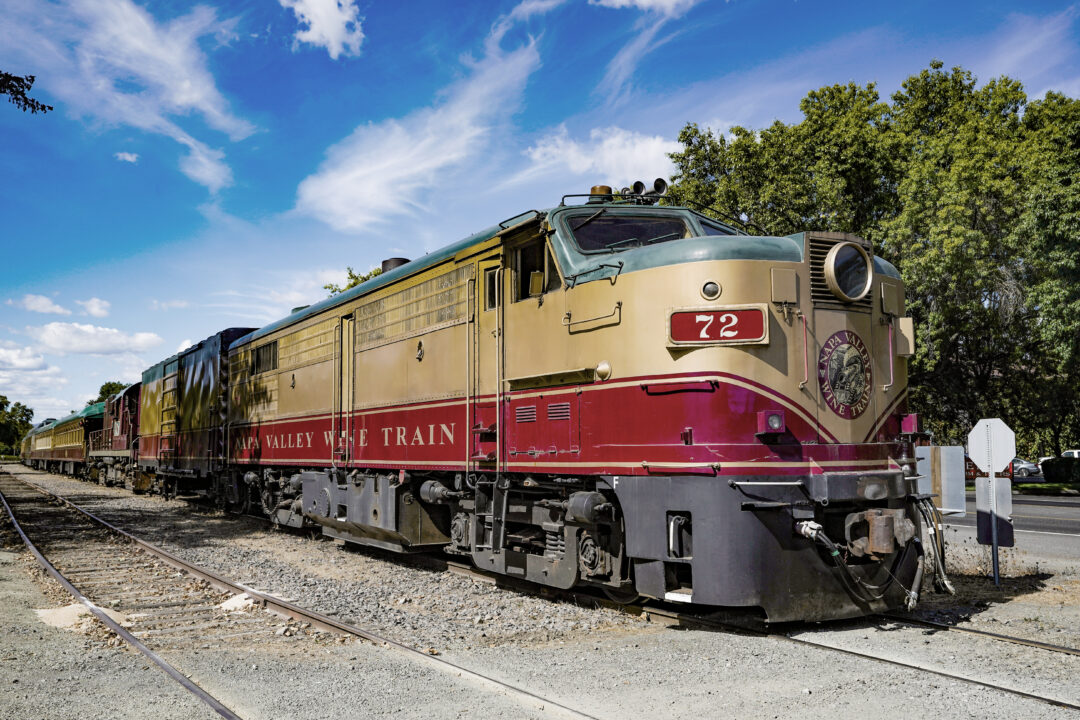 The Napa Valley Wine Train takes you through scenic, vineyard-lined terrains during the 3-hour, 36-mile (58 km) round-trip between Napa and St. Helena. Passengers can sample several of the region's wines and choose to enjoy a meal prepared onboard.
A real treat is their Champagne Vista Dome experience in a 1952 Pullman full dome railcar with curved glass windows for panoramic views of the lush Napa Valley landscape. Travel in class with crisp linens, gleaming silverware and sparkling glassware as you enjoy your curated menu showcasing the best of Californian cuisine and Napa Valley wines.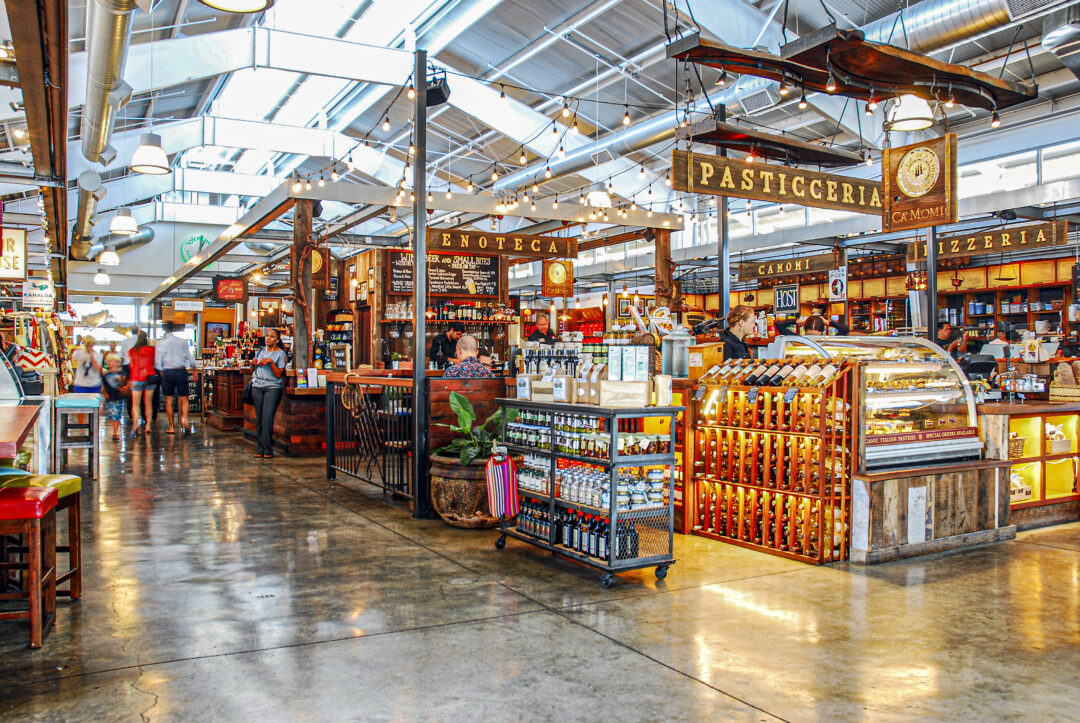 Open daily from 7:30 am ‐ 9:30 pm, the Oxbow Public Market is a free market in downtown Napa that sells everything from fish to olive oil and cheese.
Founded in 2007, the market is all about organic and sustainable agriculture. An active supporter of local food producers and the Napa Valley agricultural community, do visit to watch cooking demos and participate in wine and beer tastings.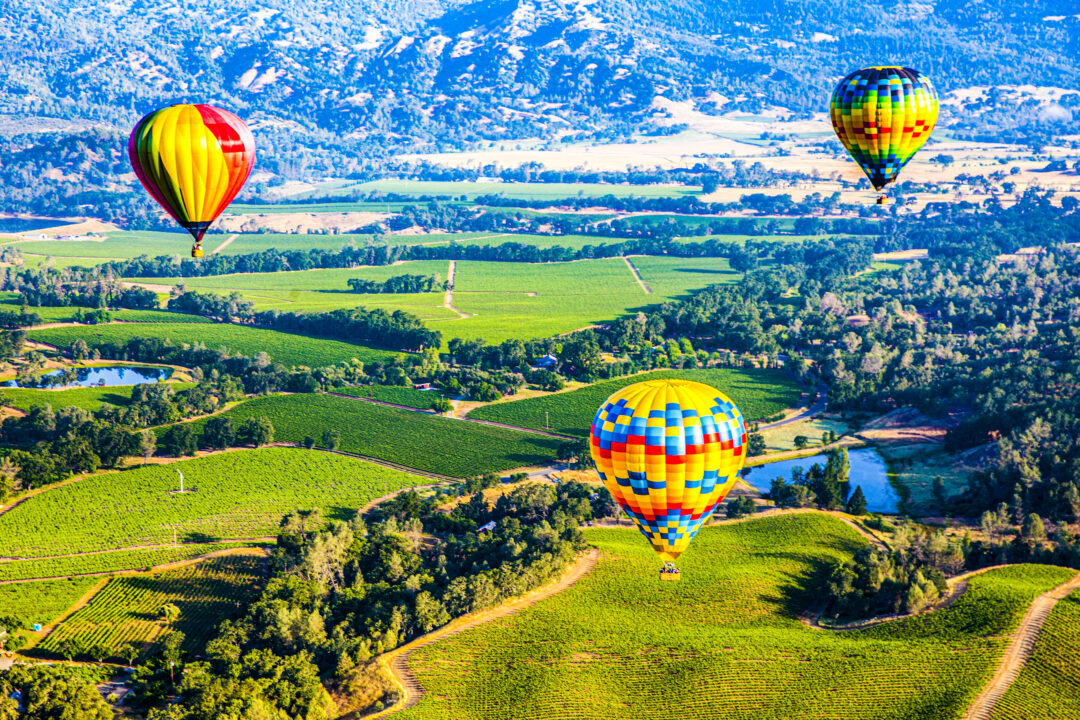 Since 1976, Balloons Above the Valley has been offering remarkable hot air balloon rides to guests who seek a unique and unforgettable experience.
Before the ride, you can enjoy coffee and pastries, and after the journey, you can celebrate with a champagne brunch and discuss your bird's-eye experience. The hot air balloons used by Balloons Above the Valley are the largest in America.
Where to Eat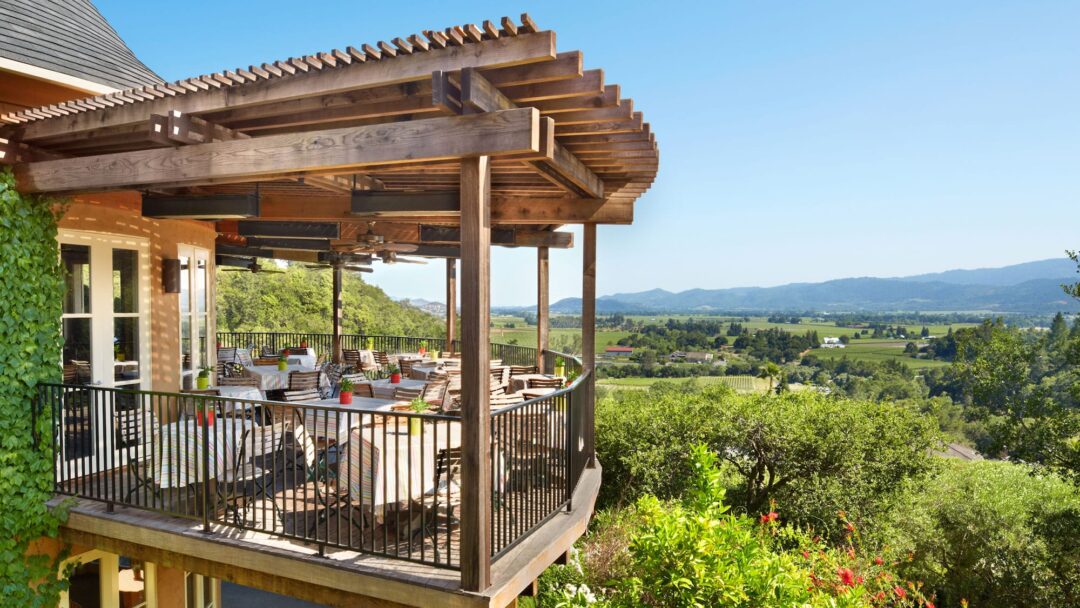 Located on Main Street in historic downtown Napa, Cole's Chop House is a "Classic American Steakhouse" which celebrated its 20th anniversary in 2020. It has been serving up a wine menu packed with the region's best options, all paired to perfection with prime cuts of their signature dry-aged beef.
Rated "100 Best Steakhouses in America" by OpenTable and nationally recognised as a "Great Bourbon Bar of America" with a selection of over 175 hand-selected bourbons, it is a local institution hard to miss!
For over 40 years, The Restaurant at Auberge du Soleil has been mesmerising guests with an incredible dining experience – A definite must-visit travel dining destination!
Executive Chef, Robert Curry, sources the freshest ingredients from local purveyors to create Californian dishes with a dash of Mediterranean flavours which showcase the region's best seasonal ingredients.
We highly recommend a reservation to be seated on their Terrace and come in time for sunset cocktails or aperitif. Dine in splendour with the stunning panoramic views of the Napa Valley floor and the Mayacamas Mountains to the west.
Named for the wild mustard flowers that bloom in the vineyards every spring, Mustards Grill has been an integral part Napa Valley's dining scene for over 30 years. Serving up honest American fare with worldly sophistication to visitors and the local community, including winemakers, chefs and truckers.
Opened in 1983 by Cindy Pawlcyn, a pioneer in the development of wine country cuisine, Mustards Grill reflects her solid commitment to seasonal inspiration and use of the region's bountiful harvests.
---
Where to Stay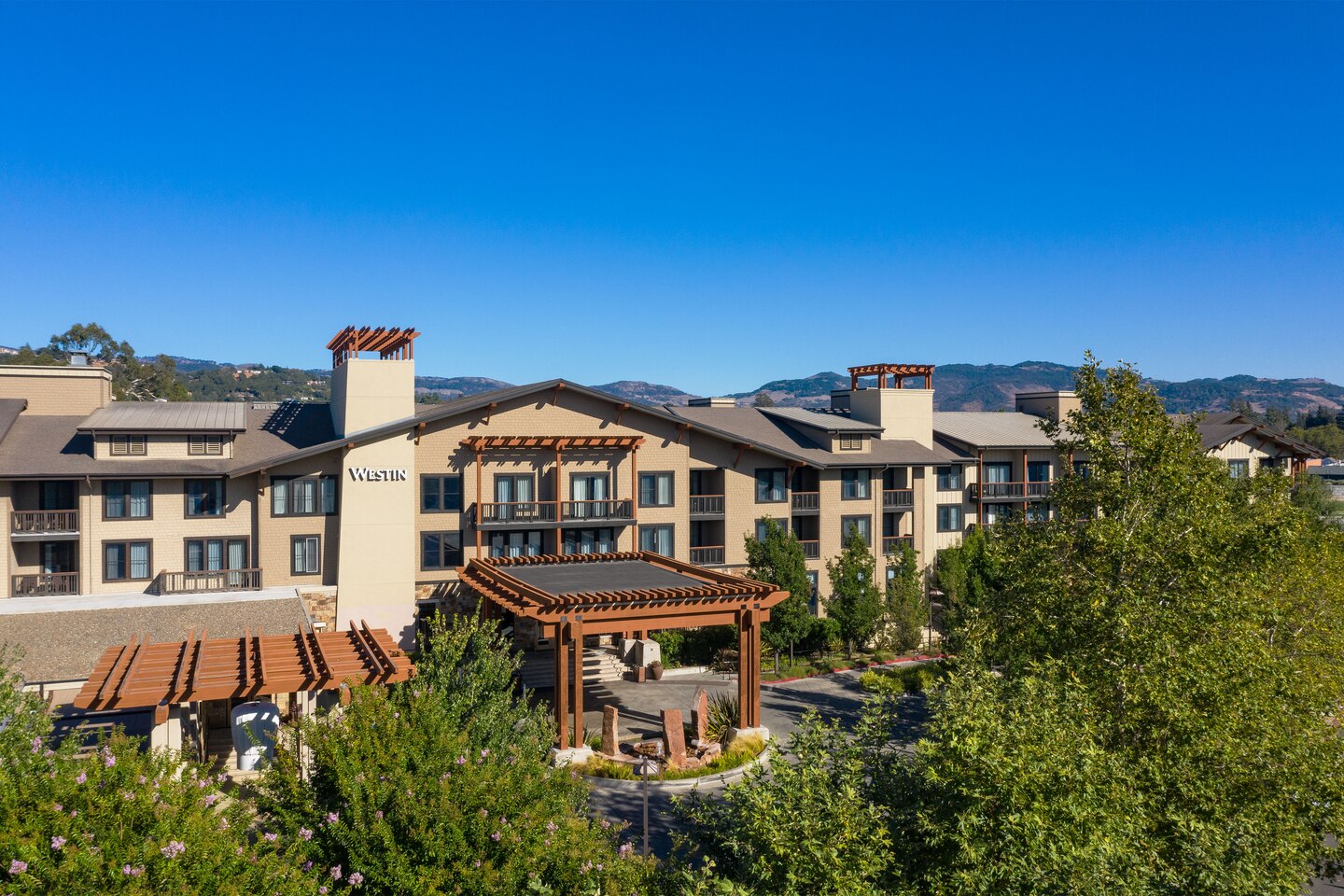 The Westin Verasa Napa blends downtown convenience, with the vibrant dining and retail scene within walking distance, and upscale comfort in a resort-style hotel.
Stay just down the road from Oxbow Public Market and right across the street from the famous Napa Wine Train. 
Image taken from The Westin Verasa Napa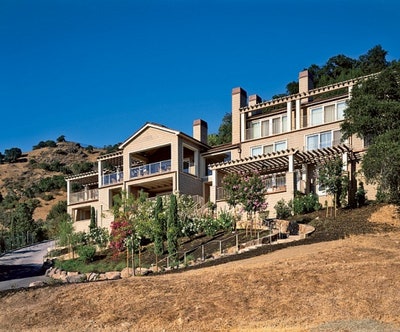 Poetry Inn is a small luxury Napa Valley hotel perched on a hillside Cabernet Sauvignon vineyard in the Stag's Leap District.
Each room boasts a private terrace with views of the spectacular Napa Valley, Italian Mascioni linens, spa-style bathroom with dual vanity, heated floor, and a separate shower and soaking tub, outdoor shower, wood burning fireplace, and more. All guests may enjoy a complimentary wine tasting at their sister winery, Cliff Lede Vineyards.
Image taken from AFAR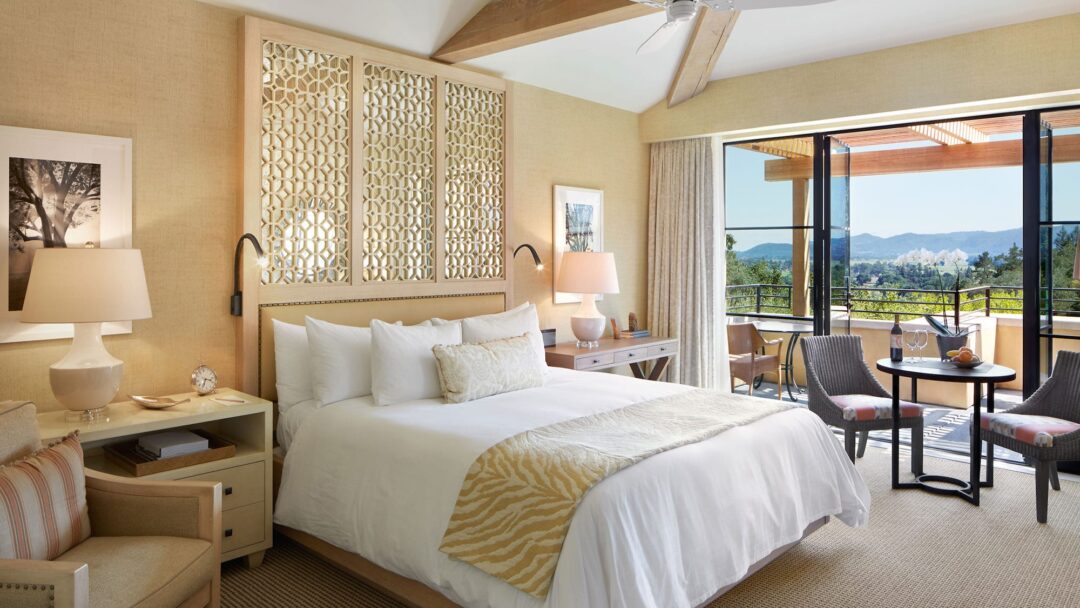 Nestled among a 33-acre heritage olive grove and oak trees, Auberge du Soleil is gorgeous property with 50 luxurious rooms, suites and maisons (villas) named for towns in the south of France.
Envisioned by French restaurateur, Claude Rouas and developed with his business partner, Bob Harmon, Auberge du Soleil has been providing their guests with a mesmerizing stay since 1981.
---
All images are taken from Shutterstock, unless specified.