A Journey from Oppression to Compassion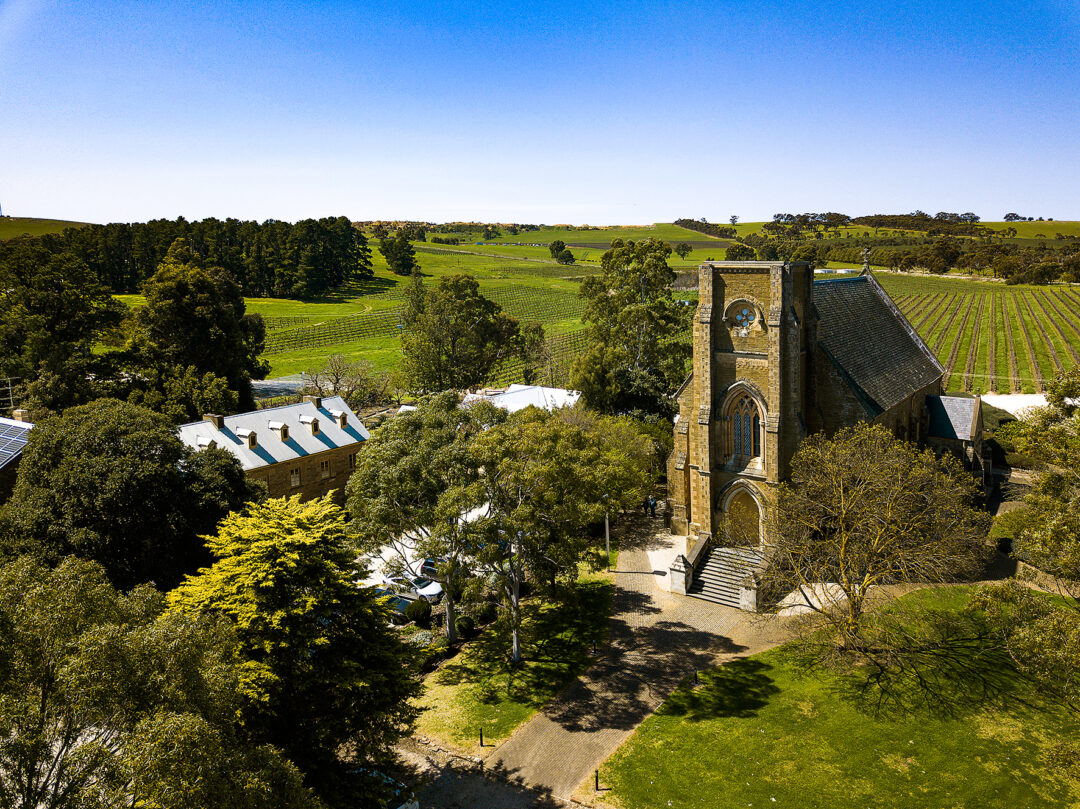 Our Heritage and Humble Beginnings
It all began when a group of Austrian Jesuits fled their country to escape the ravages of political and religious oppression. The group of 130 Catholics led by Franz Weikert, a Silesian farmer, travelled to Australia with a vision of establishing a community where they can enjoy religious freedoms.
They were accompanied by two Jesuit priests, Father Aloysius Kranewitter and Father Maximillian Klinkostroem, who served as chaplains to this founding group of immigrants.
The immigrants settled near the township of Clare and the Jesuits, impressed by the fertility of the local soil, purchased 100 acres of land in 1851, naming it Sevenhill after the Seven Hills of Rome.
Sevenhill Cellars was established to provide sacramental wine in the emerging Catholic parishes around Australia, beginning Sevenhill's respected tradition of Jesuit winemaking. The underground cellar was excavated by hand and the winery building was constructed from stone quarried on the property.
Local stone was also used to build the Cellars and Sevenhill's two other significant landmarks – St Aloysius' Church, of which building commenced in 1864 and, after several delays because of funding shortfalls, was substantially completed in 1875. The College building, which operated as South Australia's first Catholic secondary school from 1856 to 1886, was built in 1854 and housed the Jesuit community and trainees as well.
---

When Location Counts
Situated about 130 kilometres north of Adelaide, the Clare Valley has an international reputation for its premium wines, with the area considered the home of Australia's finest Riesling. Cabernet Sauvignon and Shiraz are also considered exceptional in the region, exhibiting the full varietal qualities of these wines.
Clare's ability to produce wines of great integrity is linked strongly to its favourable climate and topography for growing grapes. The region receives good winter and spring rains, with an annual rainfall of 700mm at Sevenhill and the valley's elevation (400 metres above sea level) ensures cool nights, a critical factor during the hot summer months of the ripening seasoning and harvest.
At Sevenhill, they combine these natural advantages with a commitment to low yields from their 90 hectares of vineyards that produce some 20 varieties of grapes. This approach means that their winemakers work with fruit that are rich and concentrated, qualities that flow through to the elegant flavour and structure of their wines.
---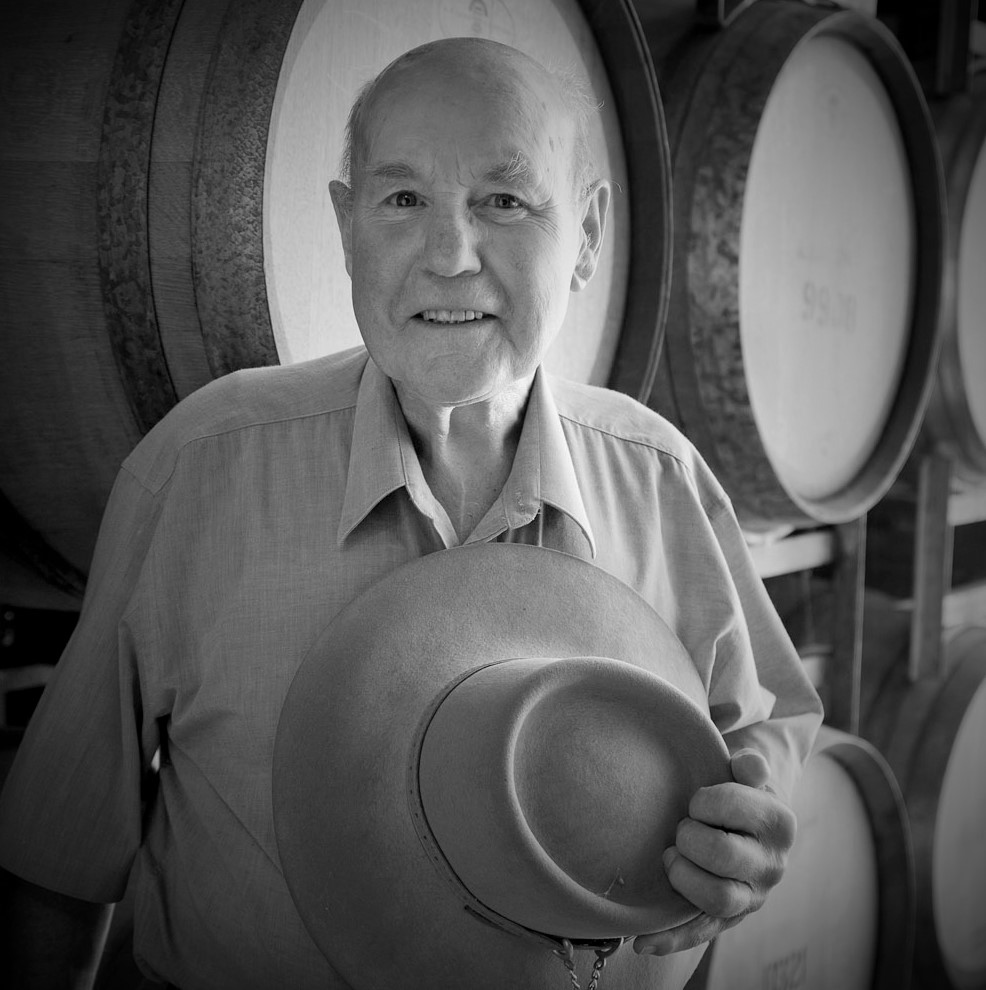 Brother John Lawrence May, SJ AM

Jesuit Winemaker Emeritus
Brother May's journey towards his vocation as a Jesuit brother began in the 1940s when he became an Altar boy at St. Mary's Church in North Sydney. He was a daily Mass attendee for 9 years, serving the 06:30 am Mass.
During that period, Jerry Golden Stone set up the solidarity for young men, starting out with 8 young men between the ages of 15 to 18 years. The Jesuit life appealed to him because of the wonderful example set by the Priest in the parish but the Priesthood did not interest him particularly then because he did not consider himself a good student and was hopeless at Latin.
Over the years and whilst still involved with the sodality and serving at the Altar, John L. May felt like he was searching for something more meaningful in life.
During one of his visits to church, he came across a pamphlet entitled "Lay Brother", a vocation giving a small account of various religious orders who have brothers as members of their order. One was a story about a brothers' vocation written by a Jesuit. Here he was, all his adult life in a Jesuit parish and the existence of the Jesuit brother was news to him.
He followed his calling and offered the work of his hands to the Lord. By February 1949, he was accepted as a postulant. For the next 14 years, John May served as a carpenter doing maintenance in Jesuit houses. He was given the gown on the 23 August 1949 and took his first vows two years later.
In 1963, by order of holy obedience, Brother May was dispatched to Sevenhill, known as the foundation of the Society. He was spent 7 years with Brother John Hanlon SJ, then winemaker of Sevenhill Cellars.
Brother John May is as surprised as anyone that he became a winemaker. Before his arrival at Sevenhill Cellars, the young carpenter was a badge-wearing member of the Pioneer Total Abstinence Association and had never touched a drop. Within six months of his arrival at Sevenhill, and after prayer and discernment, he returned the badge.
When Brother Hanlon passed suddenly in 1972, Brother May took over the role of Winemaker and Manager. He did not just take the lead job in his stride, he made changes, expanded Sevenhill Cellars into a modern high-tech operation and helped put Clare Valley on the tourist map.
His stewardship saw the emergence of Sevenhill's reputation for quality wines, the growth of its Cellar Door and visitor recognition of Sevenhill as a notable location of religious and heritage character.
Brother May's contribution to the wine industry was recognised as one of the initial inductees to the Clare Valley Wine Hall of Fame in 2014 and with life membership of the Winemakers' Federation of Australia in 2004. He was admitted as a member in the General Division of the Order of Australia (AM) in the Queen's Birthday Honours' List in 2016 in recognition of his significant service to winemaking and through contributions to professional associations, to regional tourism and to the Catholic Church in Australia.
'We are all given gifts and talents by God and coming to Sevenhill gave me the chance to use them all,' Brother May said.
The last in a long line of Seven Jesuit winemakers at Sevenhill Cellars, Brother John May retired in 2003, assuming the title of Jesuit Winemaker Emeritus and is very much a part of Sevenhill.
---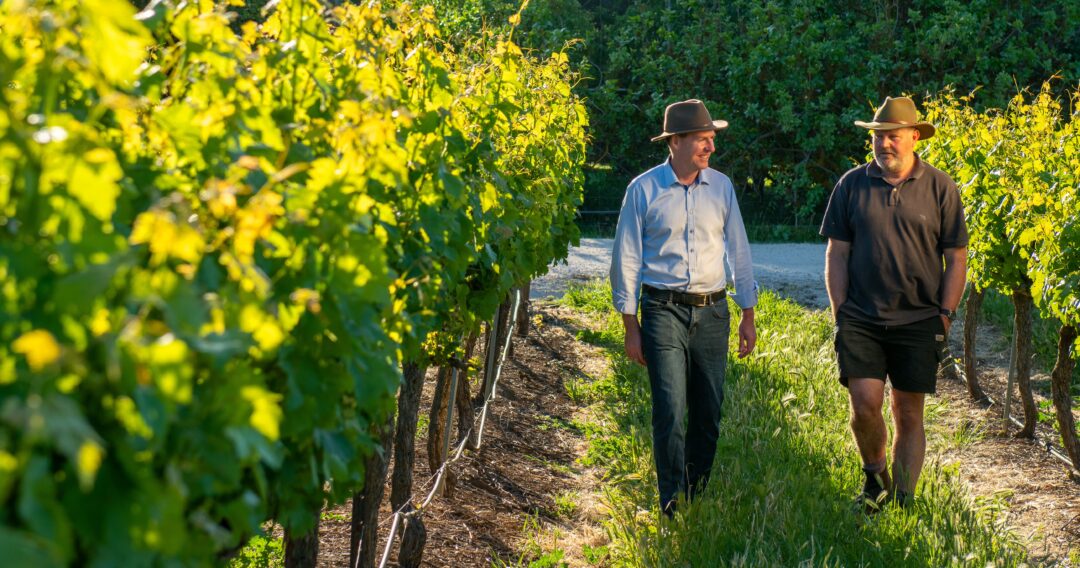 Jonathan O' Neill
General Manager
Jonathan has over 20 years' experience in the wine industry, most recently as Angove Family Winemakers' regional export manager.
Jonathan spent 11 years with the long-standing South Australian wine business, developing markets in Asia and Europe and taking on a trading role managing vintage sales as well. Prior to this position, he worked for 10 years at Plantagenet Wines in Western Australia's Great Southern region where he was responsible for the winery's sales and marketing and helped more than double the business during that decade.
Jonathan has an Associate Diploma in Wine Marketing, an Agricultural Business Degree and a Master of Business Administration, all gained at the University of Adelaide.
Will Shields
Winemaker
Sevenhill Cellars opened a new winemaking chapter in January 2019 with the appointment of Will Shields. Will has more than 25 years' experience as a winemaker, with major stints in Western Australia's Margaret River region and New Zealand.
His love of wine was sparked from his upbringing in the Hunter Valley where his parents owned Oakvale Vines. Will studied at South Australia's Roseworthy College, before earning his stripes in Western Australia, receiving a string of accolades – as many as 50 awards – during his time at Vasse Felix and Clairault.
After nearly four years in New Zealand at The Wine Portfolio, Will returned to Australia in 2016, joining Kirrihill Wines in the Clare Valley. Allowing fruit to express itself is at the heart of Will's approach to winemaking, using a soft hand to achieve balanced, elegant wines.
---
Our Wines & Old Vines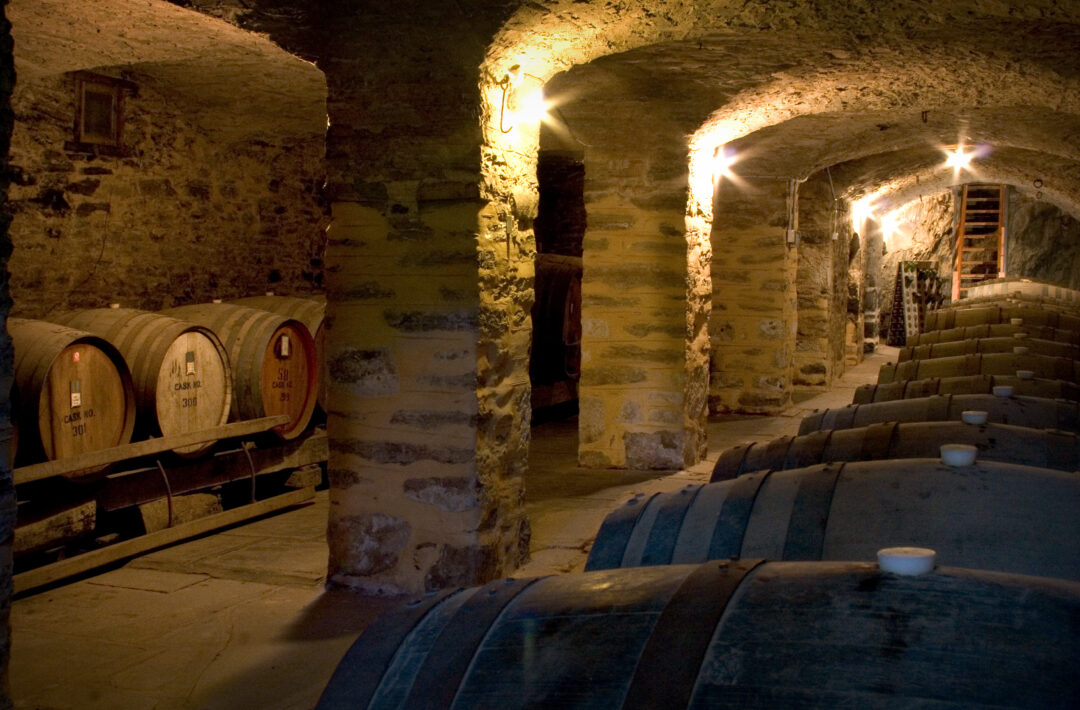 The first grapevines were planted in 1851 and just 5 years later, the first wines of Sevenhill were produced. In 1858, Sevenhill went on to win the first prize at the Auburn Agricultural Exhibition. The first of many firsts, for Clare Valley's first winery.  
Sevenhill's wine selection offers diversity of styles and are handcrafted by their Winemaker, Will Shields. The Inigo range honours St. Ignatius, the Jesuits' founder and his tireless work to improve the lives of others. The Inigo range features classical Clare Valley single-varietal wines, including Riesling, Cabernet Sauvignon, Merlot, Pinot Gris and Shiraz.
The wines in their Saints range are made from the carefully selected parcels of Sevenhill fruit, chosen because they capture the exceptional qualities required to make this elegant duo – The St. Francis Single-Vineyard Riesling is produced with fruit from the Weikert Vineyard, a small plot of 0.82 hectares planted in 1978 and The St Ignatius, a blend of Cabernet Sauvignon, Merlot, Cabernet Franc and Malbec, again recognises the Jesuits' founder.
Their premium wine is the Brother John May Reserve Release. This flagship wine is made from Sevenhill's best parcel of fruit and only from the finest years. It honours the distinguished career of Sevenhill's Jesuit Winemaker Emeritus, Brother John May, SJ, who planted these low-yielding vines in his very early days at Sevenhill.
---
The Sevenhill Experience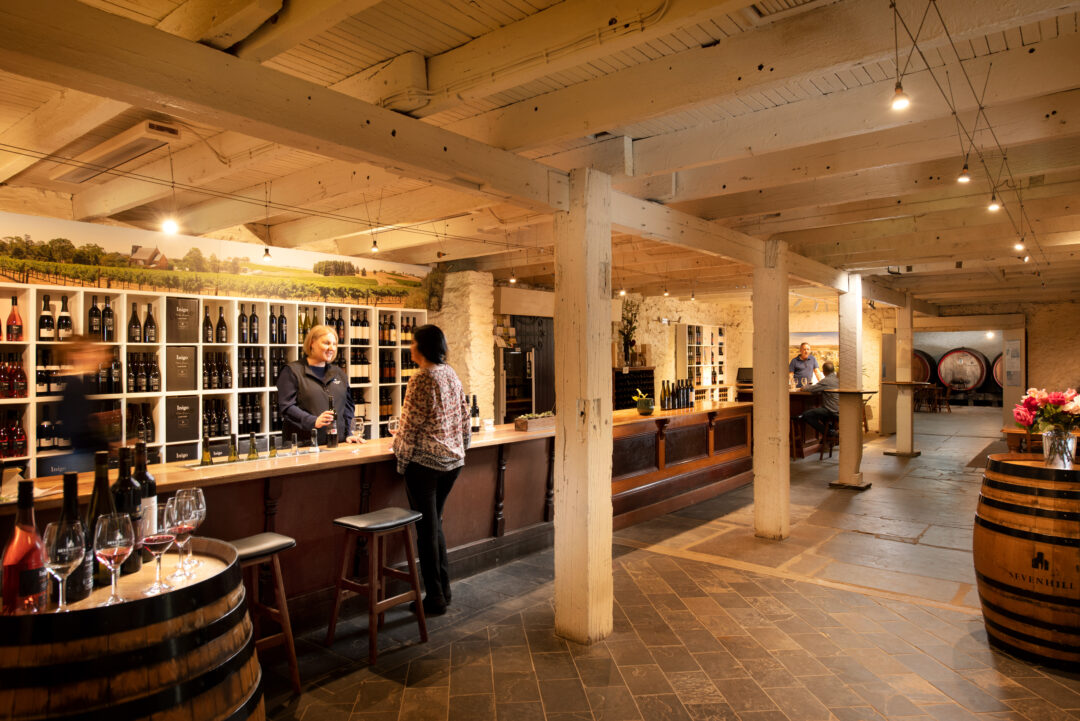 Anyone visiting Sevenhill cannot help but be impressed by the sense of history that is evident everywhere. Entering the property, you pass the historic St Aloysius' Church and College building before reaching the winery and cellar door.
After tasting their extensive range of wines at their Cellar Door, you are encouraged to explore the underground cellar, which is still used to store their premium St. Ignatius blend and John May Shiraz. This will provide you a sound appreciation of Sevenhill, the first and original winery in the Clare Valley.
Will Shields has been instrumental in refining Sevenhill's wine styles and is delighted to be working with their old vines. The oldest vines on the property are 160 years old and the majority of Sevenhill's vines are 70+ years of age, which creates wines of amazing complexity and cerebral intrigue.
2021 Vintage Report
Sevenhill recently completed it's 170th vintage which the Cellars will celebrate with an event later in the year. The wines from the 2021 vintage are looking fantastic and Will's video here will outline some of the highlights of the vintage.
Looking Beyond 2021
The winery is incredibly excited to be releasing a new range of wines later this year, which will showcase some of the exceptional vineyard parcels Sevenhill has in its humble possession.
These are all very small batches and include the following wines:
Sevenhill Spire's Lament Viognier
Sevenhill Quarry Road Cabernet Malbec
Sevenhill 27 Miles Riesling
Sevenhill Thatch and Clay Touriga
Sevenhill Open Range Grenache
---
As the only remaining Jesuit-owned winery in Australia, residing Jesuits are actively involved in Sevenhill's ongoing development in partnership with lay staff who share the ethos of building the Jesuit Mission to support works of charity and compassion throughout Australia.
Sevenhill Cellars is a Not-For-Profit winery. All proceeds from the sale of their wines go towards the Jesuit Mission in support of their works of charity and compassion.